OCOEE – West Orange will soon be welcoming its second craft brewery with the addition of Toll Road Brewing Company in Ocoee.
The three co-owners of the upcoming brewery, Duane Morin, David Strickland and Russ Balazs, bring 13 years of home-brewing experience with them – the last two of which they've been spent tweaking their recipes to perfection with feedback received from beer festivals they've attended.
The highly anticipated brewery, which will only serve beer, will be located on West McKey Street. Although originally expected to open in October, some hiccups pushed back the soft opening to mid-December and the grand opening to early next year, Morin said.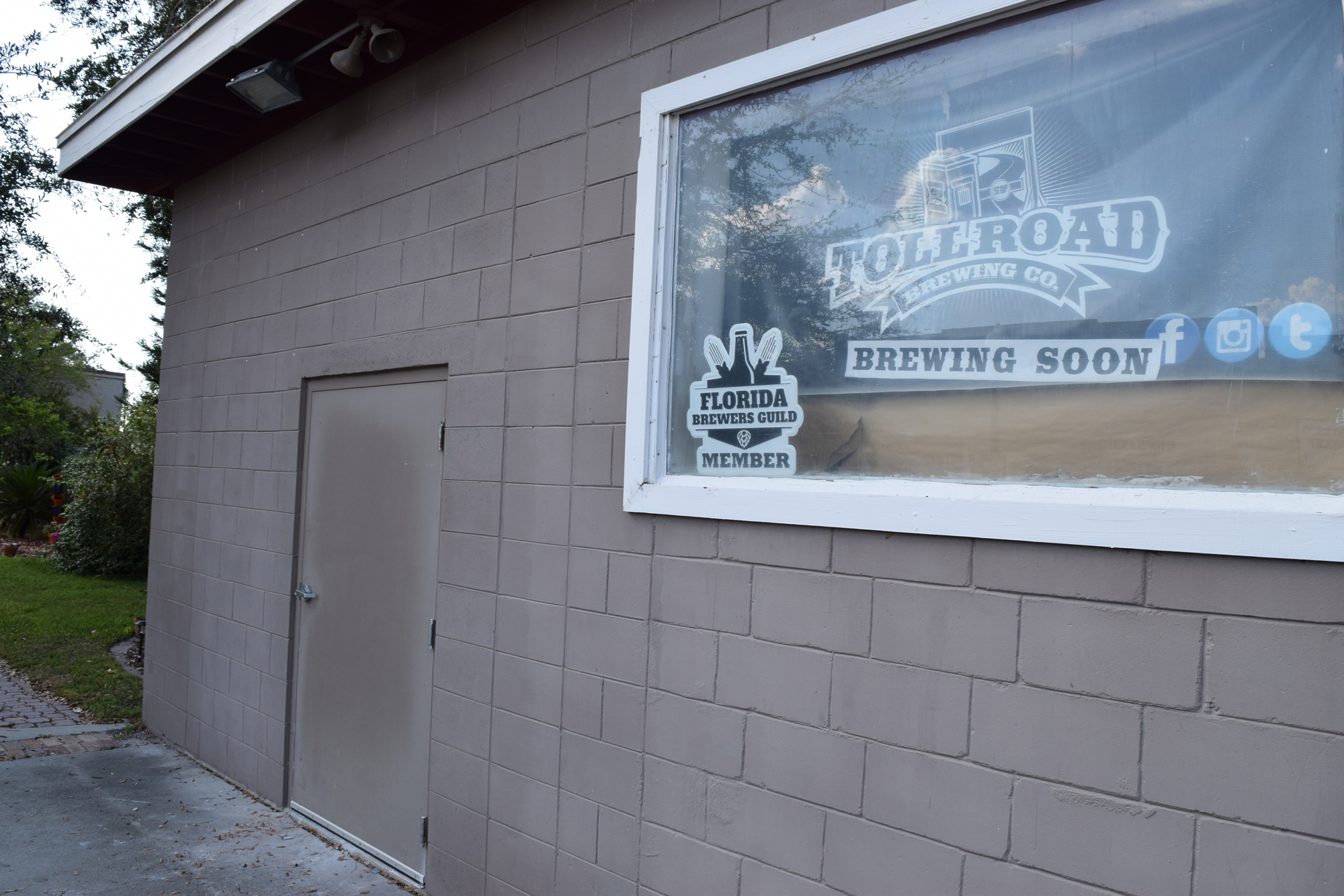 Though still in the build-out phase, Morin expects the brewery will have a modernized interior look featuring wooden accents and Edison bulb fixtures, and the taproom itself will have windows allowing customers to view the equipment within the brewhouse. 
"There will a portion of the building to the left that will be the actual brewhouse," Morin explained. "There will be a big garage door we're putting in the front of the building where you'll be able to see all the brewing equipment and fermentation tanks. There will also be windows in the taproom for patrons to see all the equipment."
The beer, Morin added, will all be brewed in-house, with the exception of ciders, which can't be brewed in the same building as beer due to the different type of process required.
"We'll have Citra Rye IPA, a pale ale, a porter, a peanut-butter-and-chocolate porter, and a vanilla-and-coffee-cream ale, which has been very popular," Morin said. "And we've been brewing all these beers the last two years that we've been attending beer festivals, so we've been getting a lot of feedback from people and really working on these recipes. I think we've got a pretty good core group of five or six beers and the other three or four will be rotating experiments in different styles, and then the two ciders from our guest taps."
The various beer options have been a work in progress for the past few years, but it wasn't until Morin started visiting San Diego on a routine basis and observing all the successful microbreweries there that he began seriously considering the idea of opening a brick and mortar location.  
"I always thought about it, but then for the past two years, I started thinking maybe this is really something we could do," he said. "We really concentrate on the brewing, that's the main thing. You have to make good beer in order to sell something people want to buy. So we focused on the brewing and getting as much feedback as possible from the festivals to make sure that people would like it and would buy it. That's how it all got started, we just figured we could see where it went."
The idea for the name of their business, Toll Road Brewing Company, eventually came to the trio of entrepreneurs when considering how main toll roads in the Orlando area – the 408, turnpike and 429 – have an exit in Ocoee. But they chose Ocoee to be part of its future growth.
"We know there's a lot of good things coming to Ocoee with their downtown redevelopment, so we thought it would be good to get on the ground floor of that project and be a part of that whole growth," Morin said. "But mainly because we live here; it's our hometown."