WINTER GARDEN The Windermere Little League Majors (12-Year-Old) All-Stars held on for a 2-1 victory in a thriller for the Florida District 14 title June 25 against Dr. Phillips.
In its final at-bat, Dr. Phillips had loaded the bases — threatening to tie, or even take the lead — before a strikeout ended the game, which took place at Winter Garden Little League.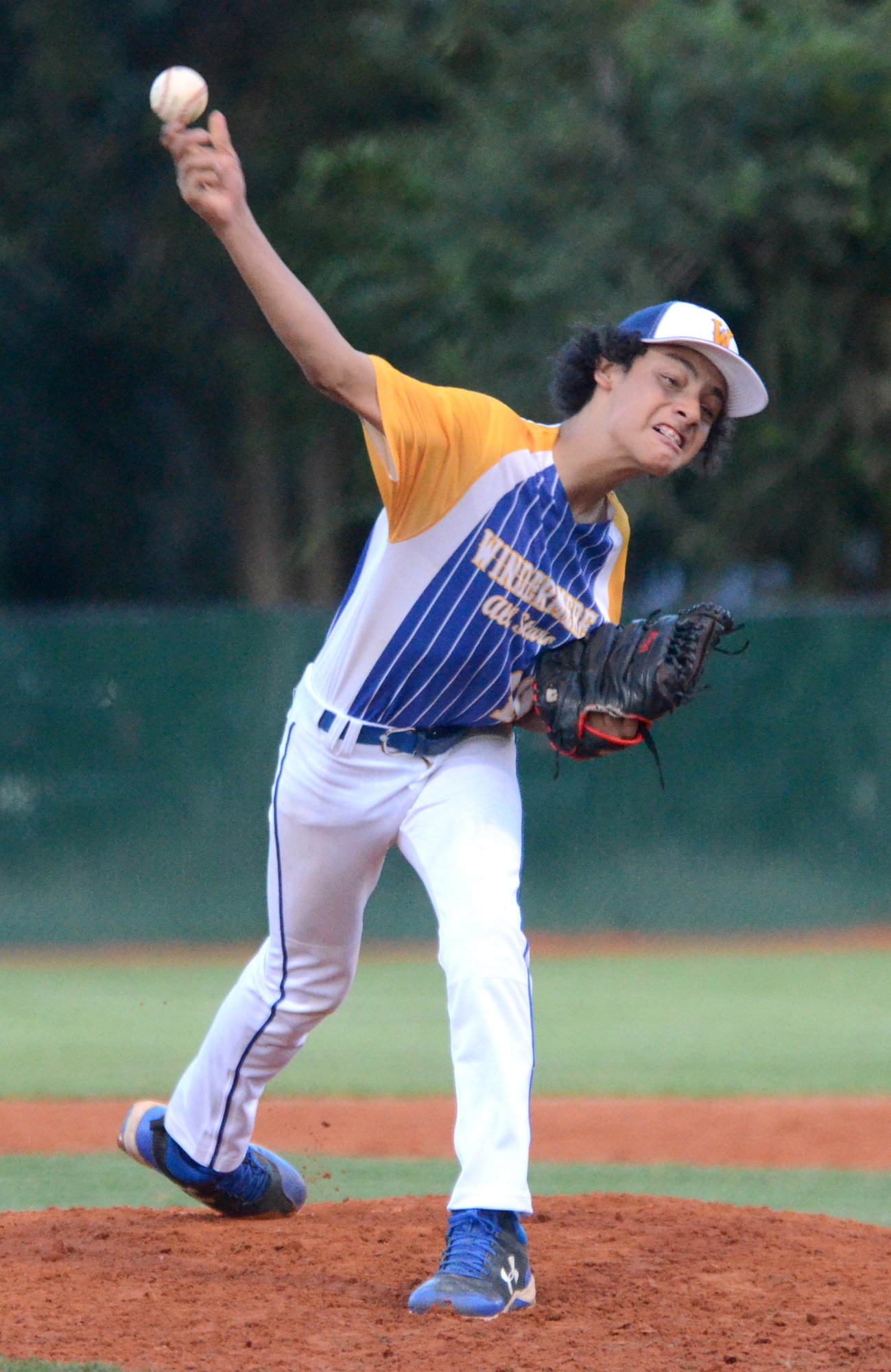 The game was highlighted by a dynamic pitching performance from Windermere's Oscar Perez. Perez pitched 5.1 innings (out of six) and allowed just one run, only being pulled once he had reached his maximum pitch count.
"We knew it was going to be a low-scoring game," Windermere coach Bo Barnes said. "I coached against (Dr. Phillips) in Top Team and they hit the fastball really strong — so (Perez) knew from the beginning we were going to mix up the pitches. He threw a lot of curveballs and kept them off-balance."
Windermere scored its runs in the bottom of the first inning when R.J. Ruiz doubled in two baserunners. 
With the win, this group for Windermere will advance to the Florida Section 5 Tournament, which begins July 6 at Dr. Phillips Little League. 
The majority of this group for Windermere had been part of teams that had lost to Dr. Phillips as 9-year-olds, 10-year-olds and 11-year-olds, so to come out on top this time around was big thrill for the boys.
"That was our goal the whole time — our group wanted to take one district (title)," Barnes said.