Theo E. Graham placed a high value on service through his life. He served his country as a member of the U.S. Navy during World War II, served his church for 70 years and served the city of Winter Garden as a postal worker for 37 years and an elected official for 20 years.
Graham, a resident of Winter Garden since he was 8 years old and a 1947 graduate of Lakeview High School, died Thursday, July 25, 2019, at the age of 93.
Graham was born June 12, 1926, in Dodge County, Georgia. Eight years later, his family was living in Winter Garden. After graduating from high school in 1947, Graham enlisted in the military and served a short time as a Navy seaman.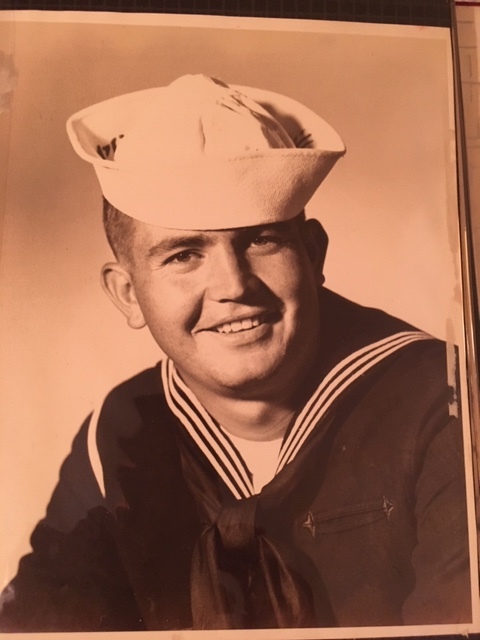 Upon discharge, Graham worked several jobs in Winter Garden. He delivered messages by bicycle for the local telegraph service. He was a volunteer firefighter with the Winter Garden Fire Department and, for a short time around 1950, lived with his family in the upstairs portion of the fire station on South Boyd Street.
He pulled moss from the swamps and took it to local nurseries, which soaked it in water and used it to keep plants moist during shipping. Once a week, he and his family rolled, bagged and tossed the Winter Garden Shopper in the driveways of Winter Garden and Ocoee residents.
Graham's longest career, however, was with the U.S. Postal Service, and he invested almost 38 years in the downtown Winter Garden Post Office. For close to 15 years, he delivered mail by bicycle — 12 miles daily — to the east side of town, and he knew all the residents' names and addresses.
After 15 years as a deliverer, Graham was transferred indoors and worked as a clerk.
Religion was an important part of Graham's life, and he was faithful to Vineland Road Christian Fellowship Church (formerly First Assembly of God Church) for 70 years. He served on the Board of Deacons and was the church's secretary-treasurer for 50 years.
It was Graham's faith that led him to run for a seat on the Winter Garden City Commission. His children said he thought the city leaders were making some decisions that went against Christian principles, and he wanted to have his voice heard. He served a total of 20 years as a city commissioner.
"He loved his church, and he fought for his church," said his daughter, Sherri Steffen. "He loved his city and fought for his city. If he believed in it, he fought for it."
Graham also served on the Planning and Zoning Board, board of the Friends of Lake Apopka and East Central Florida Regional Planning Council. He recently was the chairman of the Board of Trustees of the City of Winter Garden Pension Plan for General Employees.
One of Graham's greatest achievements in the city was spearheading the campaign for a permanent veterans memorial to honor Winter Garden residents who died in battle. In 1993, a granite monument was dedicated at Veterans Memorial Park, on South Park Avenue, during the first Memorial Day ceremony.
Graham organized the program, arranging guest speakers, singers and wreath placers, for 25 years. Today, the monument has the names of 24 deceased residents, many of whom Graham knew personally.
In May of this year, Graham was in the hospital and doctors determined he needed bypass surgery. Graham agreed to immediate surgery on one condition: He had to be recovered enough to attend the Memorial Day program on May 27. If not, he would return for the surgery after the ceremony.
Graham was a longtime avid fisherman, and his family estimates he has fished every watering hole in the area.
Graham is survived by his wife, Daisy; two children, Larry L. Graham and his wife, Patricia, and Sherri Steffen and her husband, Gregg; three grandchildren, Ashley Steffen, Gabriel Graham and Tripp Steffen; and three great-grandchildren, Aiden, Eden and Colten Graham. His marriage to Daisy brought three step sons into his life, Paul, George and Sam Childers; as well as numerous grandchildren and great-grandchildren.
He was preceded in death by his wife of 52 years, Mabel Jones Graham.
Funeral services were held Monday, July 29, at Vineland Road Christian Fellowship, in Winter Garden. Collison Carey Hand Funeral Home handled the arrangements.