Around the world, COVID-19 has had massive negative impacts on many aspects of life. However, at SunRidge Middle School, it has led to an explosion of interest in the school's music department.
The school always has shown an affection toward the arts, said Melissa "Missie" Westerman, the school's director of bands, but this past school year has been different.
With students being moved around as an effect of COVID-19, the department has seen an influx in students transferring in and wanting to participate in the programs. The only issue? There aren't enough instruments.
"With COVID happening, kids can't share instruments … so I have students sitting there just playing on mouthpieces, and it hurts my heart," Westerman said. "I've loaned my personal instruments out to students, and I'm tapped out.
"We get kids that transfer in, and that sort of trickles throughout the first semester, and then I had three kids transfer just this January, and those are the three that are just sitting there," she said. "I was like, 'OK, I have this trumpet mouthpiece that you can buzz on, and actually you'll be a stronger player when you're buzzing.' And they feel a little embarrassed, but I don't bring attention to them — I want to hand them over my trumpet so bad, but I can't. … That's the part that just breaks my heart to death."
At the start of the school year, Westerman loaned out the school's seven flutes, eight clarinets, nine trumpets and seven trombones, before loaning out one of her own trumpets — which was her older brother's trumpet. She's also borrowed instruments from Lakeview Middle, Bridgewater Middle and West Orange High School — but even they are largely tapped out, she said.
Although only a small number of students remained without instruments, Westerman can't bear the thought of them not being able to play or losing them from the program because they didn't have an instrument.
"Some parents were like, 'I can't purchase it,' and I said, 'You know what, instead of removing them from band, let me see what I can do — give me a few weeks,'" Westerman said. "We're not going to start playing our instruments just yet anyway — we have to learn how to put it together and hold it without dropping it. I'm pretty resourceful about that."
With some time to work with, she approached Principal Amy McHale about reaching out to the community for help. Since then, Westerman has come up with one donation — that of a flute — but is holding out hope as she continues to get the word out.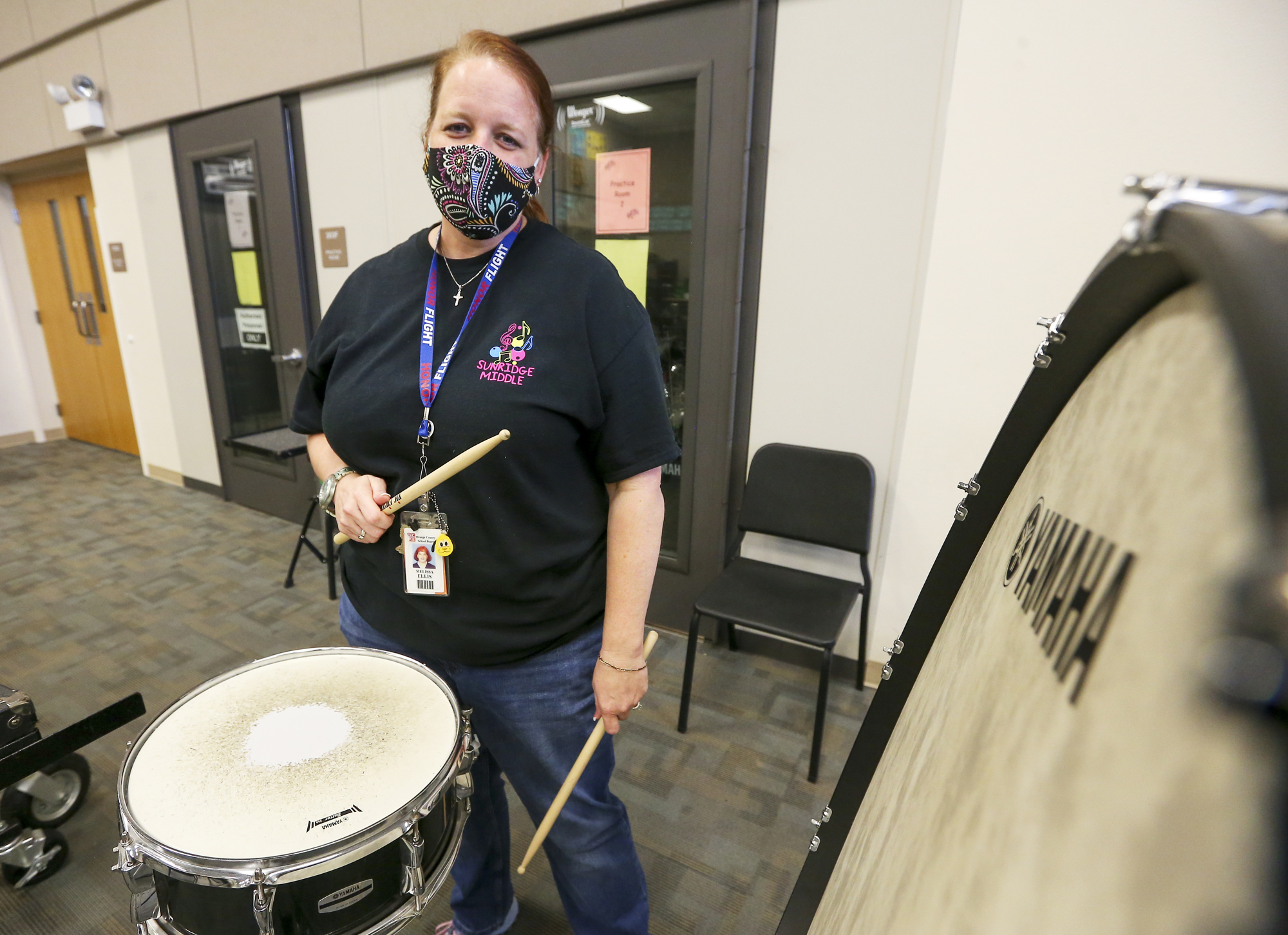 "I feel like I've kind of hit a brick wall," she said. "This is the first time I've ever had to reach into the community and ask. I've never had to experience this before, and this is my 24th year teaching, so it's kind of like, 'What do I do? What do I do?'"
As she continues her search for more instruments, things in the band program are still different. Last year, those in the program didn't get to participate in their usual big spring concert, and this school year, they didn't get to perform at their winter concert, either. However, the band program did perform in a virtual concert — though it remains to be seen when they will get the change to perform live again.
"They're like, 'Well, what are we working for?'" Westerman said. "To keep them motivated, we're working on songs from 'Star Wars' and 'Harry Potter' and Beethoven with the beginners — stuff that they know. And fun things in class to keep them upbeat and like, with the top band, we're working on The Beatles and exposing them to music. Some kids love it and some kids are like, 'Why are we playing The Beatles?'"
While Westerman continues leading her students in whatever way she can, she hopes is folks in the community will hear her call for instrument donations and lend a helping hand to a program in need.
"We just keep plugging forward," Westerman said. "Anyone who has any instruments — even if they work or they don't — we'll take anything, any kind of donations of any instrument that they'd be willing to donate to the school."