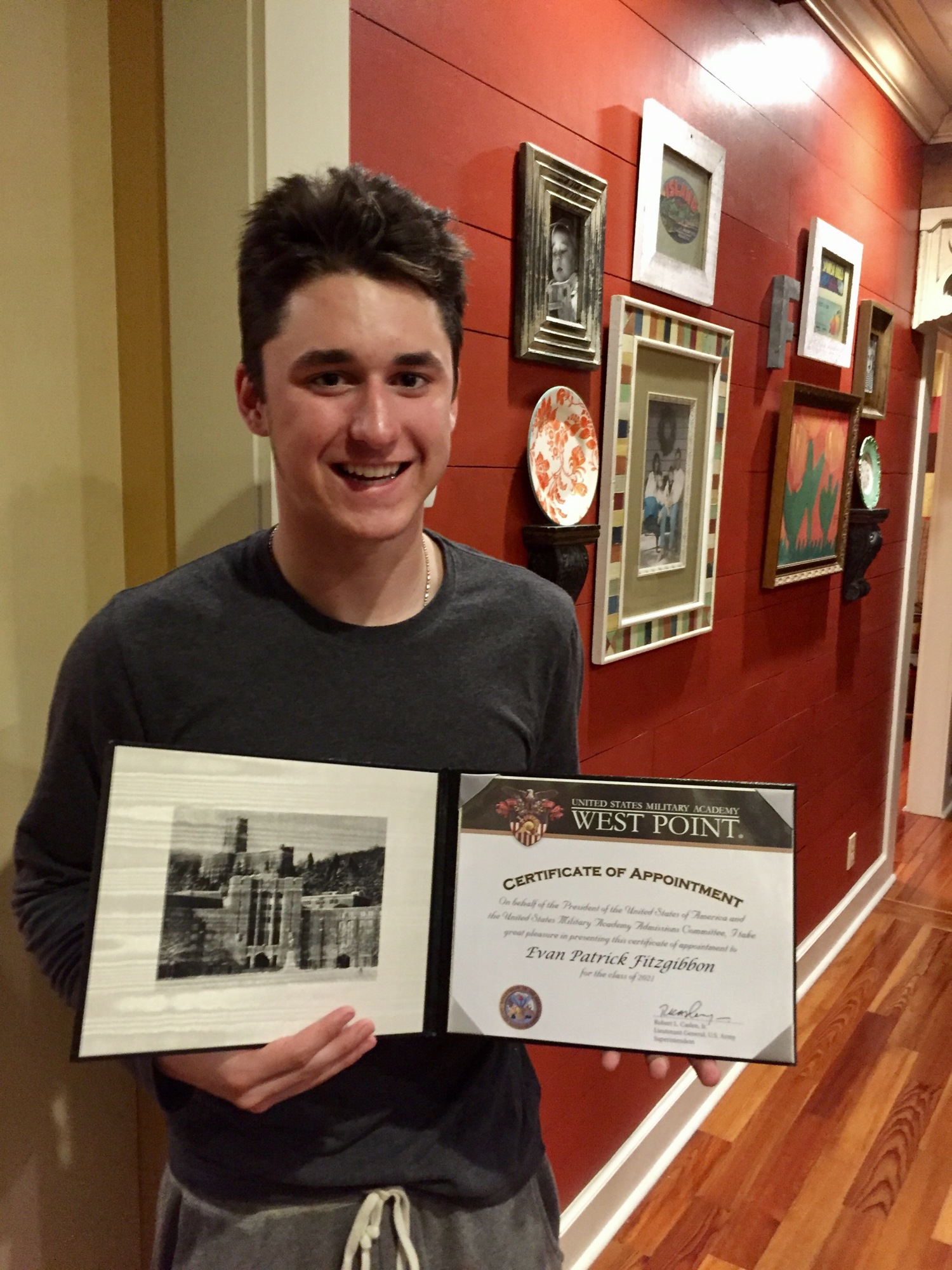 U.S. Army 2nd Lt. Evan Fitzgibbon, who graduated from Foundation Academy in 2017, was one of two soldiers killed during a Ranger School training incident Tuesday, Aug. 9.
"It is with a heavy heart that we announce the death of 2nd Lt. Evan Fitzgibbon and Staff Sgt. George Taber," officials reported via U.S. Army Fort Benning's Facebook page. "During a Ranger School weather-induced training held Aug. 9 at Yonah Mountain near Dahlonega, Georgia, five Ranger candidates were struck by a falling tree. Fitzgibbon and Taber were pronounced deceased at the hospital. Three other candidates were injured in the incident. Two were treated for non-life-threatening injuries, and one remains stable under medical care."
Fitzgibbon was an infantry officer assigned to the Infantry Basic Officer Leader Course, 199th Infantry "Leader Brigade" at Fort Benning, officials said. He was a graduate of the United States Military Academy at West Point and commissioned in May 2021. 
"I am heartbroken to hear of the death of Evan Patrick Fitzgibbon, a young man who chose to serve and protect our nation," U.S. Rep. Val Demings said in a prepared statement. "Lt. Fitzgibbon did us the honor of representing West Point at my office's 2019 Service Academy informational day. I know that he was an inspiration to the young people who wanted to follow in his footsteps to serve our country. His commitment to service and country was exemplary, and his loss will be deeply felt by all who knew him. Please keep his father, John, mother, Cindy, and sister, Sophia, in your prayers during this difficult time."
Fitzgibbon had dreamed of attending West Point since the third grade. At Foundation, Fitzgibbon played football and was captain of the team his senior year. He also enrolled in the Civil Air Patrol — an auxiliary of the U.S. Air Force — and worked his way up the ranks. He earned the Billy Mitchell Award, given to Civil Air Patrol cadets who complete the second phase of the cadet program, and eventually became a commander.
"It's just surreal — now that I've gotten into the school of my dreams," Fitzgibbon told the Observer of his West Point acceptance in 2017. "I know what to expect, but I don't know what God has planned for me there. But the main thing that I hope to accomplish is to just be developed into the best leader that I can be."