A contractor specializing in planning and landscape design shared details of a proposed streetscape project for Tubb Street and Oakland Avenue at the Oakland Town Commission's Jan. 11 work session.
GAI's Community Solutions Group previously held two public meetings Sept. 2 and 30 and a walking tour to get community feedback on what improvements residents would like to see on these two important thoroughfares that intersect south of downtown. Sheeba West, landscape architecture manager, and Donald G. Wishart, director of landscape architecture, also have met with town staff and St. Johns River Water Management officials in the last four months.
Last week's workshop was a chance for the Town Commission to see what GAI has created based on all of these meetings.
"We're pretty lucky to have GAI," Town Planner Jay Marder said. "They are really good; they are really talented. They've really gotten the image of Oakland, the feel of Oakland, the character of Oakland."
GAI staff was tasked with looking at different aspects of the proposed Complete Streets project.
The Complete Streets approach incorporates multiple modes of travel — motorists, trucks and buses, experienced and novice cyclists, and pedestrians — to create a roadway that performs at peak level.
"As soon as you get into Oakland, it's that zen feeling; it's like, 'Oh, I'm back in a hometown,' and we want to not only preserve that, but we want to extend that," West said. "How do we extend that image, that experience to the user?"
West said the town needs gateways at its east and west ends of Oakland Avenue to announce citizens' arrival but also to preserve Oakland's character.
The work session provided streetscape renderings that include more trees and landscaping, median plantings, more sidewalks, traffic circles, clear crosswalks and tightened intersections to slow traffic.
The total project is estimated to cost $12 million; it can be implemented in phases as funding comes available. It would be started after the completion of the west-end roundabout.
The project likely would be divided into five phases: Tubb Street, the gateway entries into the town, the area of gridded streets, the area where Oakland Avenue parallels the West Orange Trail and the area west of the Florida's Turnpike.
The plan is to maintain the character of the town while connecting the community and its old and new neighborhoods, Town Manager Steve Koontz said. One aspect of that is to create safe connections across West Colonial Drive to give southern residents access to the West Orange Trail, town square and its amenities.
"I would love nothing more than to connect Johns Landing and Johns Cove to the downtown," he said.
IN OTHER BUSINESS:
• At the regular meeting, the Town Commission authorized the town manager to contract with graphic design firm Alarie Design to work with staff to develop several options for a town rebrand. The effort would streamline multiple logos into one brand and update the logo for a growing town.
• The commission passed a resolution that revised utility rates to include multi-family properties. The town is about to connect its first apartment complex and needed to establish an appropriate method to bill master-metered multi-family customers for monthly utility services.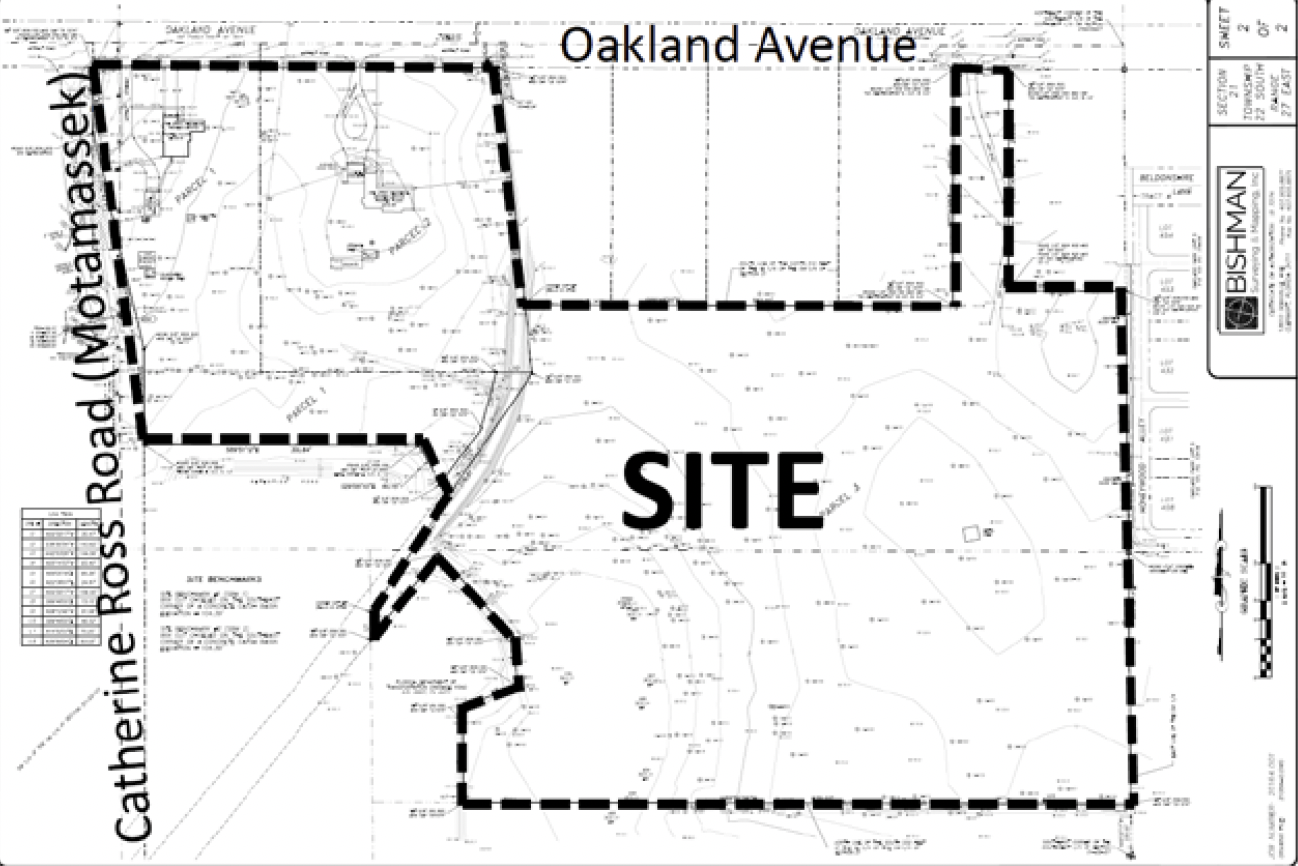 • Commissioners passed the second public hearings of three ordinances pertaining to The Grove at Oakland annexation, Comp Plan amendment — changing the future land-use plan map designation from Oakland Commercial and Orange County Low Density to Oakland Low Density Residential — and amended the zoning map designation from Agriculture to Planned Development with a master plan. The ultimate use of the property, 16.4 acres located at 15738 State Road 438, will be 44 single-use homes. The annexation is for the remaining 3.067 acres; the future land-use designation pertains to both properties. The property is bordered by the city of Winter Garden to the east, Oakland Avenue to the north, Catherine Ross Road to the west and commercial property to the south.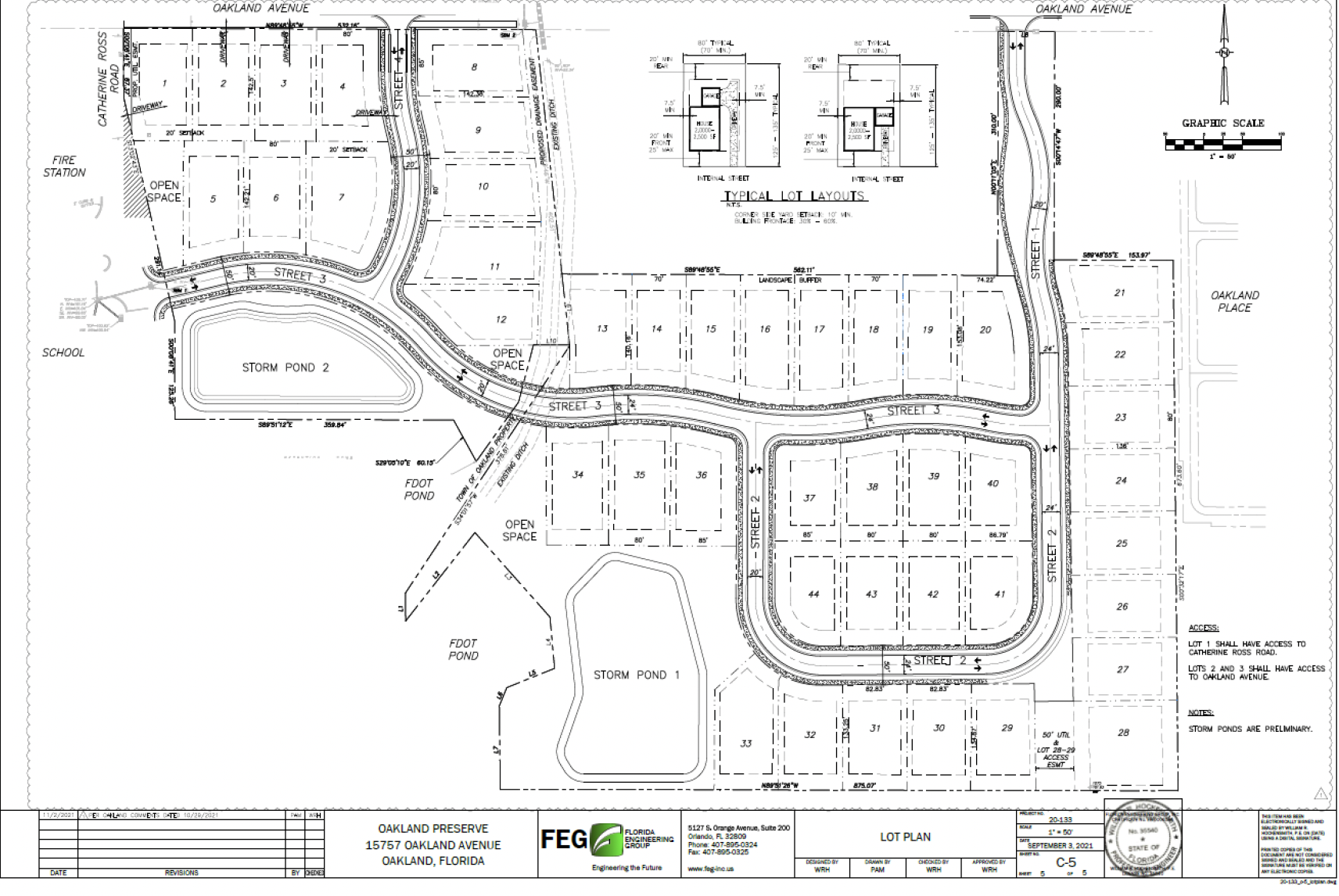 • Commissioners appointed Blaine Dooley as a regular member on the Planning & Zoning Board for a three-year term.
• The commission proclaimed Jan. 17 as Martin Luther King Jr. Day, Jan. 23 through 29 School Choice Week and Jan. 24 through 28 Celebrate Literacy Week in the town of Oakland.