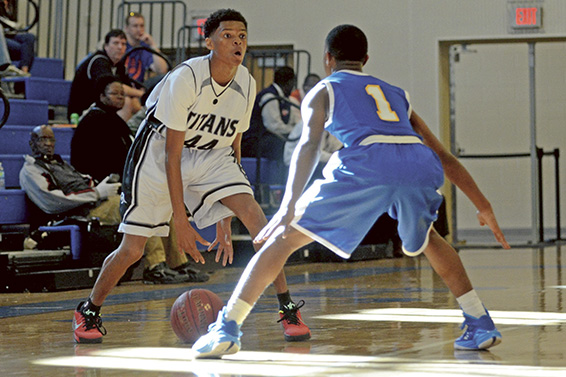 The fifth annual Metro vs. Florida Challenge whetted the appetites of hoops junkies around Central Florida over Thanksgiving break, as each team from the Orange County-based Metro Conference played at Apopka High School against a non-conference opponent at least once.
The three-day event, held on Nov. 26, 28 and 29, saw plenty of exciting finishes and dunks to please the crowd, with every participating team covered by the West Orange Times & Observer having positives to take away from it.
DAY ONE, NOV. 26
Grant Riller hit a go-ahead 3-pointer with 8.6 seconds to play to give the Ocoee Knights a 53-50 win over Deltona at the Metro vs. Florida Challenge at Apopka High School on Wednesday afternoon.
Riller scored a game-high 24 points and followed up his big shot by stealing Deltona's inbounds pass on the following play to seal the deal.
Senior guard Vaughn McCall had a pair of big 3-pointers in the moments just before Riller's, helping the Knights (4-0) to rally back after allowing a 14-point halftime lead to dissipate as Deltona's Evan Hinson put the Wolves up 45-44 with two minutes to play.
McCall had 10 points.
"They're a good team; they put some of our younger players in a position to be exposed a little bit tonight," Knights coach Rob Gordon said afterward. "But it's all about our young guys, growing with experience and they got valuable experience today and still came out with a win."
Deltona's Chad Brown, a UCF commit, finished with 14 points and 18 rebounds.
----
Dr. Phillips 72, Spruce Creek 58
The Dr. Phillips Panthers controlled the contest with Spruce Creek for a 72-58 win.
Senior Jonathan Laurent led four Panthers (3-0) in double-digits with 20 points while David Stephen chipped in 15, and Wilkins Desir and Justin Tucker each had 12 points.
Standout guard Chaundee Brown did not play for the Panthers.
Spruce Creek (3-3) was led by Tre Robinson's 17 points.
DAY TWO, NOV. 28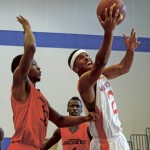 West Orange 76, Leesburg 71 (overtime)
The West Orange Warriors outscored the Leesburg Yellow Jackets 9-4 in overtime for their sixth all-time win at the challenge, 76-71.
The athletic, high-flying contest saw plenty of thunderous dunks for both teams.
Senior Quinton Forrest led the Warriors (3-1) with 27 points and 13 rebounds. Jeremiah Thornton scored 19 points, and Cristian Colon added 15.
"We kept fighting," West Orange coach Eric Jones said. "We don't have the size, so we have athleticism and we have to make sure we're getting the tempo where we can have an opportunity to win."
DAY THREE, NOV. 29
Orlando Christian Prep 73, Olympia 69 (Overtime)
The Olympia Titans nearly upset the Orlando Christian Prep Warriors in overtime before falling, 73-69.
A 3-pointer by Carl Cooper put the Titans (1-3) ahead 69-68 with 2:20 to play, but OCP's Mike Tolbert drained a 3-pointer of his own to give the Warriors (3-1) a 71-69 lead with 1:10 to play and later hit a pair of free throws to seal the deal.
"We would have loved to win but we got better today and, early in the season, that's all we can ask for," Olympia coach Matt Wheeler said of his team's near-upset.
Olympia had a balanced attack in the closely contested game, with five players in double-digits: Cooper (13 points), Ricardo Etienne (10 points), Ronaldo Segu (13 points), Scott Barbour (12 points) and Dejaun Lockett's team-high 19 points and 13 rebounds.
OCP had four players finish in double-figures, with Tolbert's 25 points leading the way — followed closely by 21 points from Josh Raoul. Raoul also scored with four seconds remaining in regulation to send the contest to overtime.
----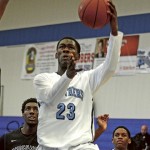 Windermere Prep 68, Dr. Phillips 58
The Windermere Prep Lakers (3-2) led most of the way in an impressive win over Dr. Phillips (3-1), an opponent from Class 8A, 68-58.
Senior guard Matt Hein had a big day shooting the rock, totaling 20 points to lead the Lakers. Hein hit five of his eight 3-pointer attempts. Parker Davis (12 points), Xion Golding (13 points) and Isaiah Curry (14 points) also scored in double-figures. Curry also led the Lakers with 11 rebounds.
Dr. Phillips kept it close late into the fourth quarter, but the Panthers could not get the stops they needed to create an opportunity to tie. Dr. Phillips was led by senior Jonathan Laurent's 16 points and six rebounds. 
"No one likes to lose; we're disappointed that we lost, but we had some flaws that were exposed," Long said. "We now have an idea of some things we need to go back to practice and work on. That's why you play these games against tough opponents."
Contact Steven Ryzewski at [email protected].