Well before West Orange senior Elijah Jackson became a regional champion in the shot put and the top seed in Class 4A entering this weekend's 2018 FHSAA Track & Field State Championships at the University of North Florida, he admits he was pretty bad at the sport.
"I went to the first few meets, and I kind of got whooped," Jackson said, laughing.
Jackson, who also has been a standout at West Orange in football and basketball, formally took up the shot put as a junior. Throwing coach David Peaco, an assistant under head track coach Adolph Morris, remembers when Jackson first came out and being underwhelmed with his original throws of about 39 feet (11.88 meters).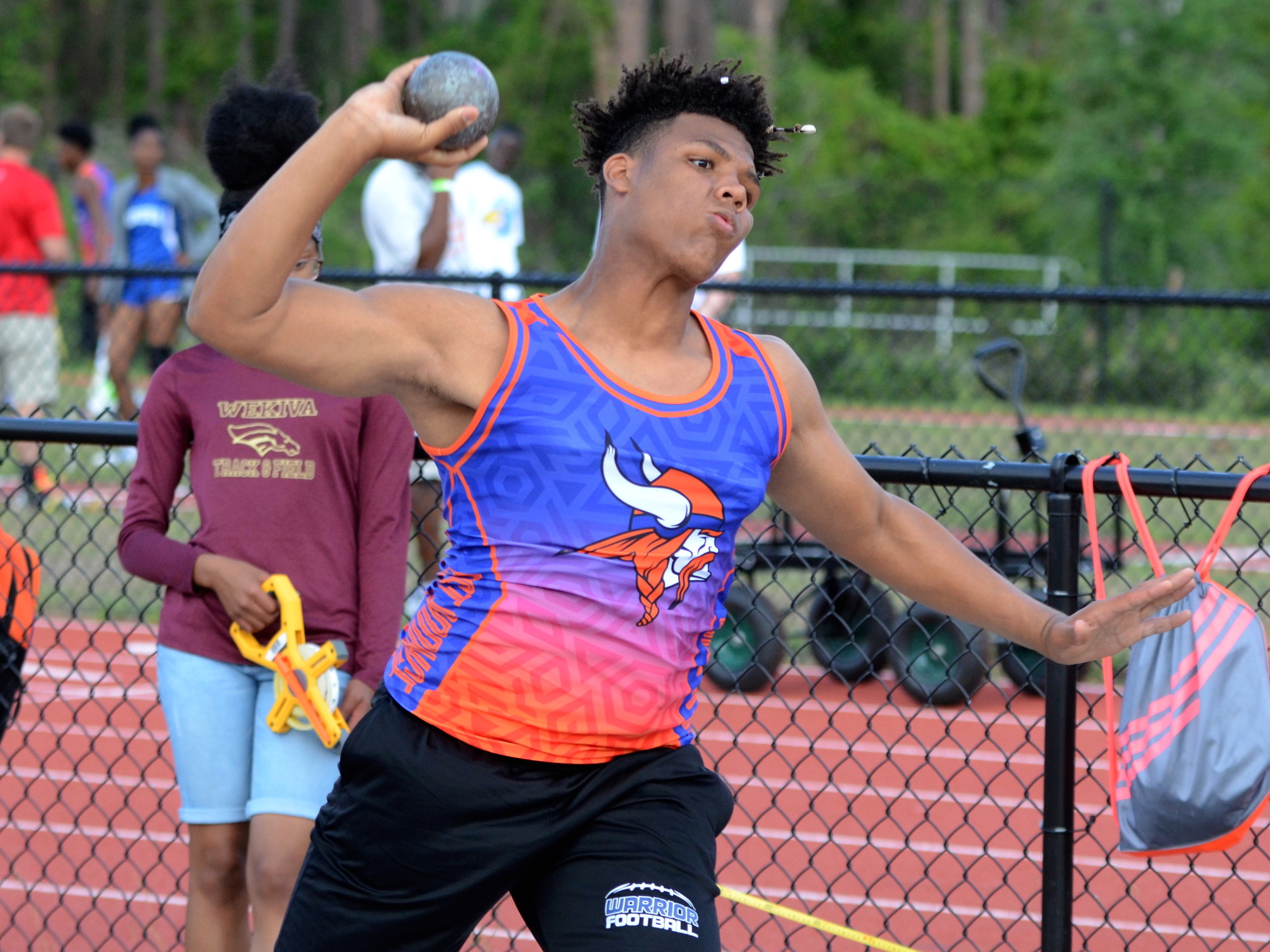 "I was like, 'Oh Lord — we've got a little work to do here,'" Peaco said.
Instead of giving up, Jackson doubled down.
"I made a commitment to work even harder and to listen to what (Peaco) says," Jackson said. "I'm really glad that I have a great coaching staff behind me."
That commitment paid off. During the winter, while Jackson was playing for the Warriors boys hoops team that made it to the Final Four, he called his throwing coach about getting a few practice tosses in to warm up for the approaching spring season.
"He threw it 49 feet," Peaco said. "I thought, 'Oh my goodness — is this a fluke?' And then he did it again."
Jackson has continued to improve since then, winning Metro West, district and regional championships along the way. Most recently, at the FHSAA Class 4A, Region 1 Meet April 26, Jackson threw a career-best 53 feet (16.15 meters). 
In the span of year, Jackson has gone from not qualifying for state to having the top distance in his classification this spring.
"He's been buying in," Peaco said.
Now Jackson is eyeing an opportunity to win a state title. What's more, this sport he only took up as a junior now figures to be his ticket to a college education. Jackson is being recruited by several schools.
"It's amazing," Jackson said, reflecting on his progress. "I come from a family of seven children, so it's hard money-wise (for college). Getting this opportunity is just a blessing."