Observer Preps Friday Night Scoreboard: Week Four
Scores for Observer Preps coverage area programs in Week Four of the 2018 high-school football season.
---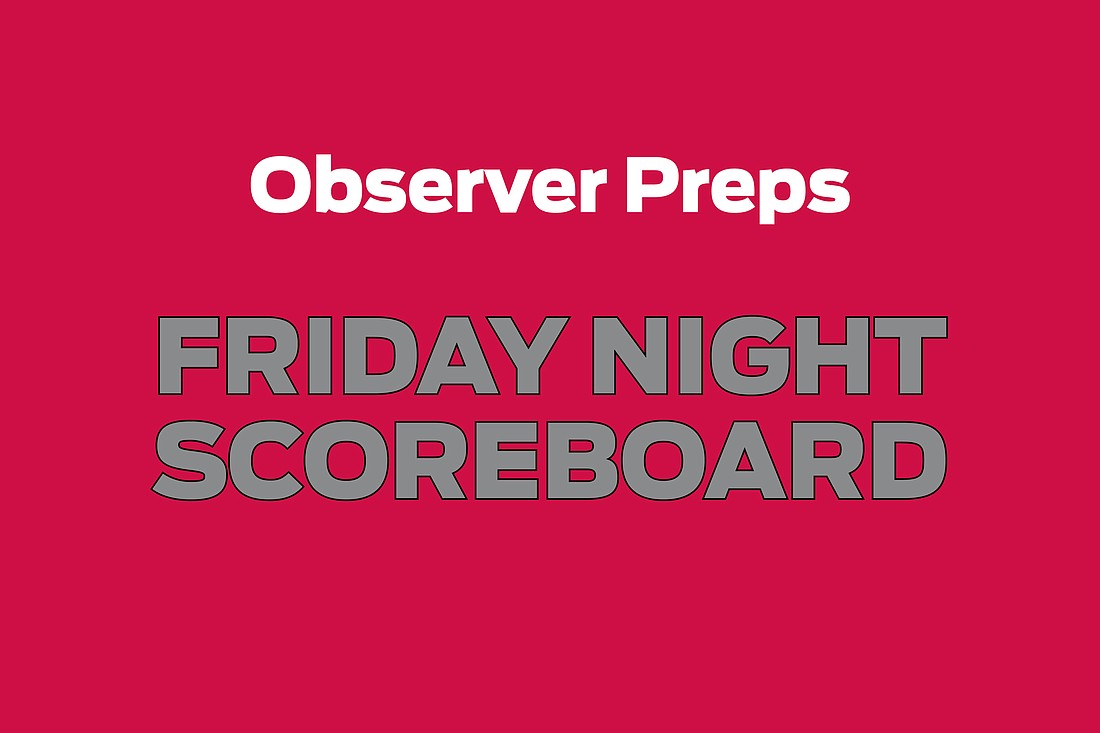 Teams covered by Observer Preps bolded.
Olympia 38, Cypress Creek 36  (Recap)

Late touchdown elevates the Titans (1-3) to their first victory.

Edgewater 31, Ocoee 25  (Photos/Video)

Knights rally from big deficit, but fall short as time runs out. Eagles open district play with a win.

Winter Park 52, Colonial 0  (Photos)

Wildcats show no mercy in decisive victory.

Windermere Prep 59, CFCA 13  (Photos)

Lakers wear down Eagles to remain undefeated.

All Saints' 26, Legacy Charter 7  (Recap/Photos)

Eagles suffer first loss of the season against a talented All Saints' squad.

West Orange 47, Timber Creek 7

Warriors (3-1) hardly break a sweat in big win against Wolves.

Foundation Academy 48, Northside Christian 0

Lions' defense pitches second shutout in as many weeks.

Orangewood Christian 42, Lake Mary Prep 7

Rams score decisive win, improve to 2-1. 

Archbishop Spalding (Maryland) 41, Bishop Moore 18

​In game played in Maryland, Hornets fall to 1-2 on season.

Apopka 38, Dr. Phillips 7

​Panthers can't keep pace with Blue Darters, doomed by turnovers.

East River 28, Windermere 3​

Wolverines struggle to score, fall to 0-3 on season.

Discovery 34, Trinity Prep 17

​Following news of playoff ban, Saints struggle in loss.

Postponed: The First Academy vs. Tampa Bay Christian

​Game will be made up Sept. 25 at The First Academy.