When it comes to writing, Louise Stimmel — who goes by the pen name L.A. Meagher — has only dabbled in it a little over the last decade during her free time.
But Stimmel, 52, has been able to find enough time to be the author of two children's books. Her most recent one came out last year and is called "Getting Ready for Christmas." The book is written as a series of rhymes that count down the days until Christmas starting with the first day in December, and it also covers Christmas traditions that some folks might practice in preparation for the holiday.
"It talks about some of the things you do to get ready for Christmas," Stimmel said. "You're going to see the bustle and the decorations and it's going to start getting colder and you're going to have to start wearing more clothes, putting up the tree and writing letters to Santa Claus."
Originally from Dilltown, Pennsylvania, Stimmel moved to the Windermere area in May to be closer to her two children who live and work in the area. She has another child who still lives in her home state, but she couldn't pass up on the warm weather of the Sunshine State.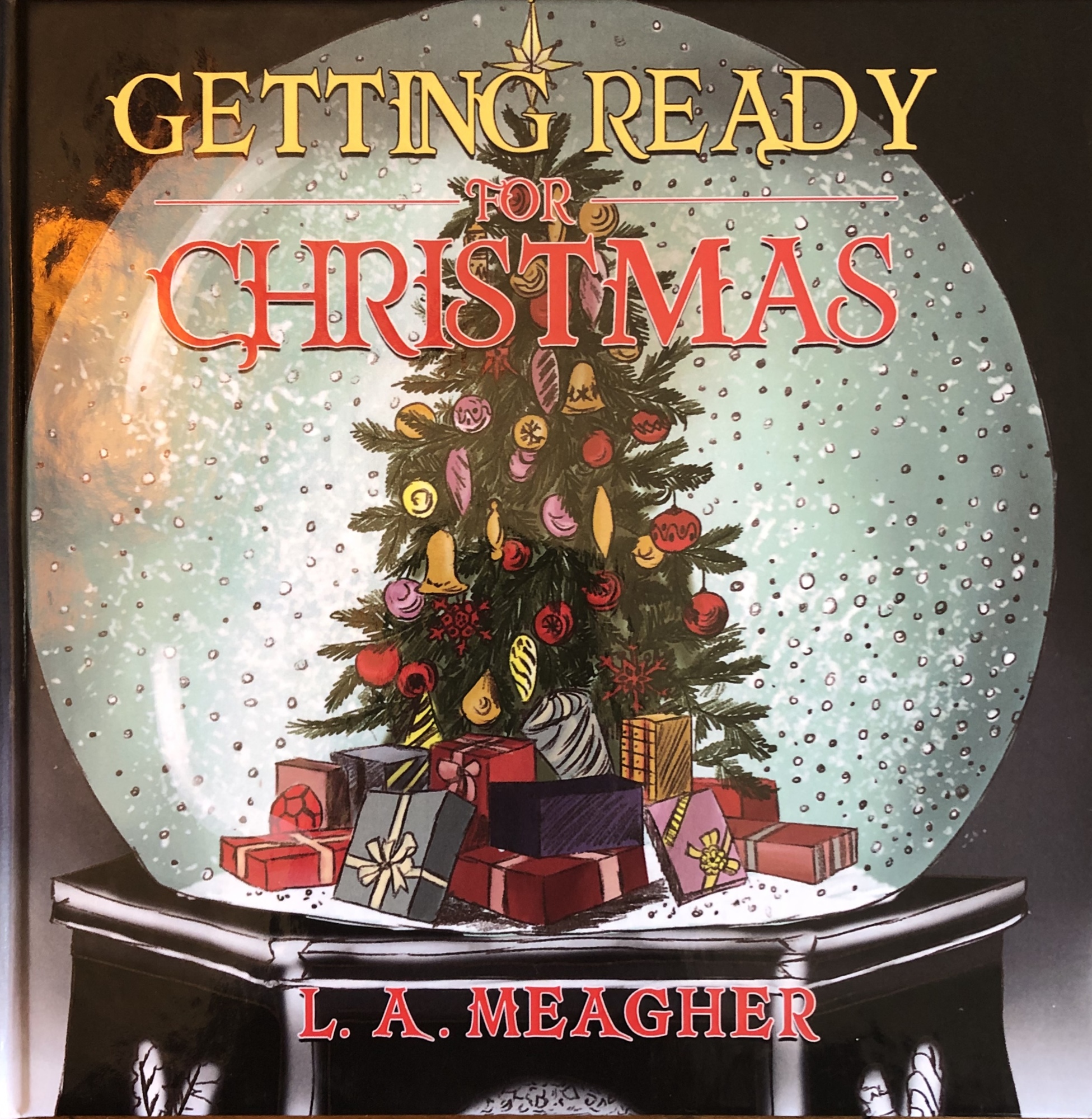 The first children's book Stimmel wrote was about Halloween, and it was based off a poem she wrote when she was 12 years old. She recalled that poem by memory when she put her Halloween book together. During the process of writing her first book, her mother discovered the poem Stimmel wrote when she was 12 tucked away in a Bible.
"I tweaked the Halloween poem a little bit and made it into a story and sketched some pictures and sent it (to a publisher)," Stimmel said. "We started with that (book), which then led to my Christmas book. I thought, 'Well, I did Halloween. Let's do something for Christmas.'"
In addition to being the author of two children's books, Stimmel also has worked a 29-year career as a nurse. Most recently, she worked four months with Norwegian Cruise Line as a nurse onboard a cruise ship. Furthermore, she credits her nursing career and one of her fellow nurses with inspiring her to put pen to paper and eventually write her books.
"One of my coworkers came up to me and she said, 'I have a class. I need a poem, so write me a poem,'" Stimmel said. "So I was sitting at work one night and I just wrote her a poem real quick, and everybody (was) in tears."
Stimmel wrote that poem for a fellow nurse about nine years ago. From there, she began to take her writing a little more seriously, and she would eventually come out with her first book.
With two children's books under her belt, Stimmel already is in the works of planning her next book. She plans on paying homage to her previous experiences as a flight nurse. Additionally, one of her sons is a helicopter pilot.
"Because my son is a helicopter pilot and I have flown EMS, I have an idea about a … mommy and daddy helicopter waiting for this baby helicopter to arrive," Stimmel said. "They're going to teach the (baby) helicopter how to fly, and then I'm going to have — basically my son, I'm going to use his name — a pilot come and tell him he's going to do a special job. (He'll) then take this little helicopter and show him how to do EMS work."