Caleb Foarde's senior year will not be how he envisioned it, but it's for a reason other than the coronavirus pandemic. The Windermere High School trumpet standout will be taking classes through Orange County Virtual School while he fights cancer for the next 12 months.
Caleb, 17, a resident of Independence, was diagnosed in June with medulloblastoma — a cancerous brain tumor in the lower back part of his brain. The next day, he was in surgery.
Plagued with headaches and loss of vision, Caleb and his mother, Cindy Roper, visited an ophthalmologist June 25. The doctor took one look into his eyes and told the teen and his mother to eat something, get a chance of clothes and go straight to Orlando Health Arnold Palmer Hospital for Children.
"I was feeling off balance," Caleb said. "Things were blurry. It looked like I was looking through a cloudy glass."
He received the diagnosis that evening and was scheduled for brain surgery the following morning.
For Roper, this was an emotional day — while her son was under the knife, her daughter, MacKenzie Pleus, of Winter Springs, was delivering a baby.
Caleb's surgery was successful, his tumor was removed, and he spent a total of 23 days in the hospital. A second surgery had to be performed July 3; a shunt was put in place to reduce swelling because the tumor had blocked his spinal fluid from flowing through his body. Roper said the shunt level was set too high and Caleb had a seizure.
He said he remembers the few seconds before he started seizing but nothing afterward. He then slept the rest of that day and the next, his mother said.
"The next day he was like, 'Mom, I'm ready to get in the chair,'" Roper said. "He was like a new kid. He was ready for the physical therapy. He had an appetite all day."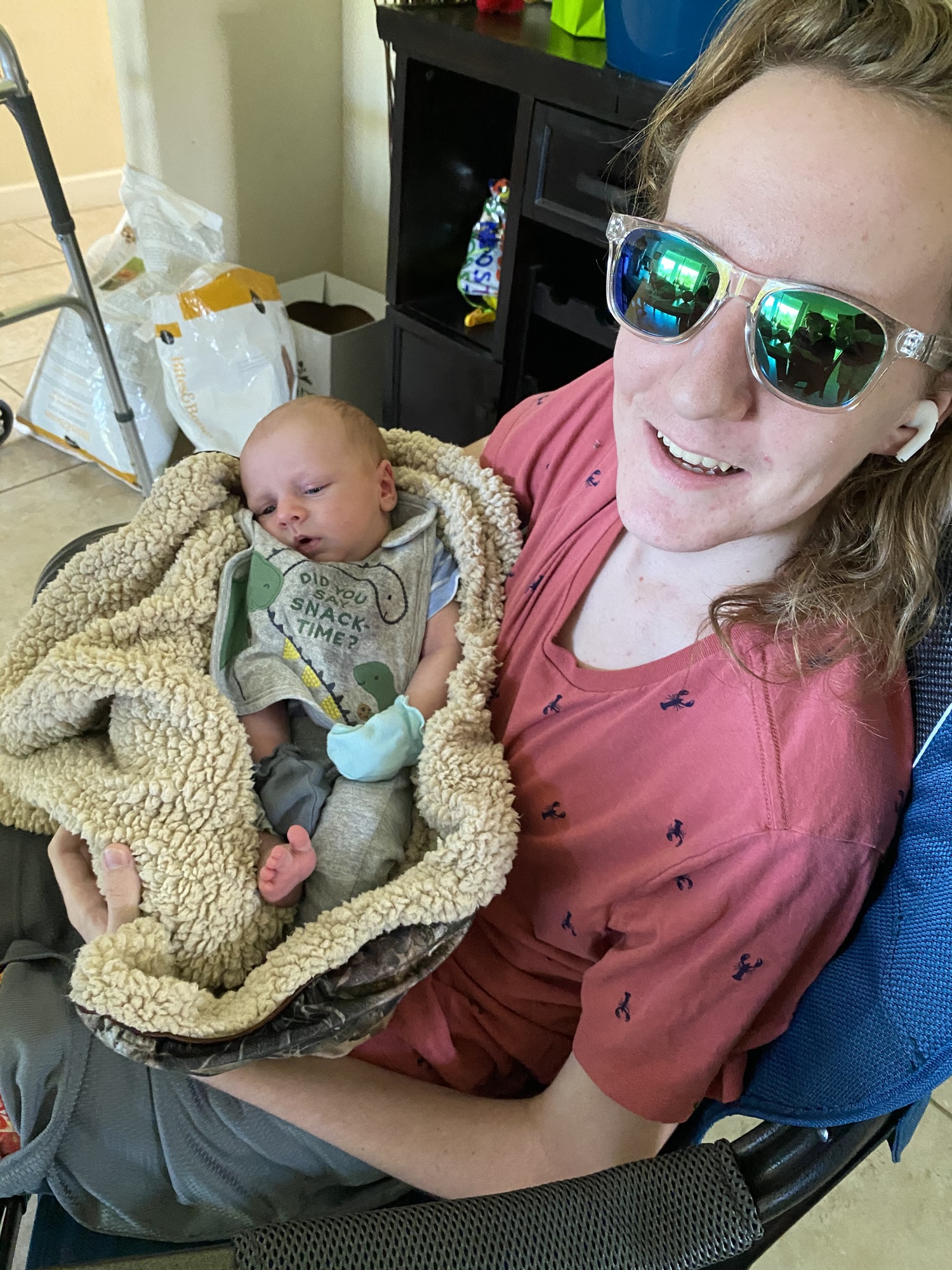 Inpatient rehabilitation took place at Orlando Health Orlando Regional Medical Center, so he was transferred there for physical, occupational and speech therapy. He is using a walker to get around while he remasters walking, and he has had to relearn everyday tasks such as brushing his teeth. Balance is also an issue right now. This is typical after surgery in this part of the brain.
"Overall, I feel like I get better every day," Caleb said.
He has started radiation treatments, and after six weeks of that, he will take a four-week break before starting nine rounds of chemotherapy. He will be in treatment for one year.
"He pushes himself; he's a self-motivator," Roper said. "I could easily get him a wheelchair and take him into PT, but he said, 'I want to walk.'"
Caleb is home now, and he is temporarily living and sleeping downstairs until he can gain the strength and balance to climb the steps.
"I have to be fully mobile before I can be back upstairs," he said.
Caleb has another, loftier goal: to walk with his friends and classmates at graduation next spring. This is a special graduating class; it's the first one that will include students who have attended Windermere High from ninth grade through 12th.
Last year, Caleb was one of the marching band's drum majors, but he had decided he wanted to play with the trumpet section for his senior year. He also had been selected to march in the 2020 Drum Corps International and he said he was one of the first trumpets to be picked. The event was canceled because of COVID-19.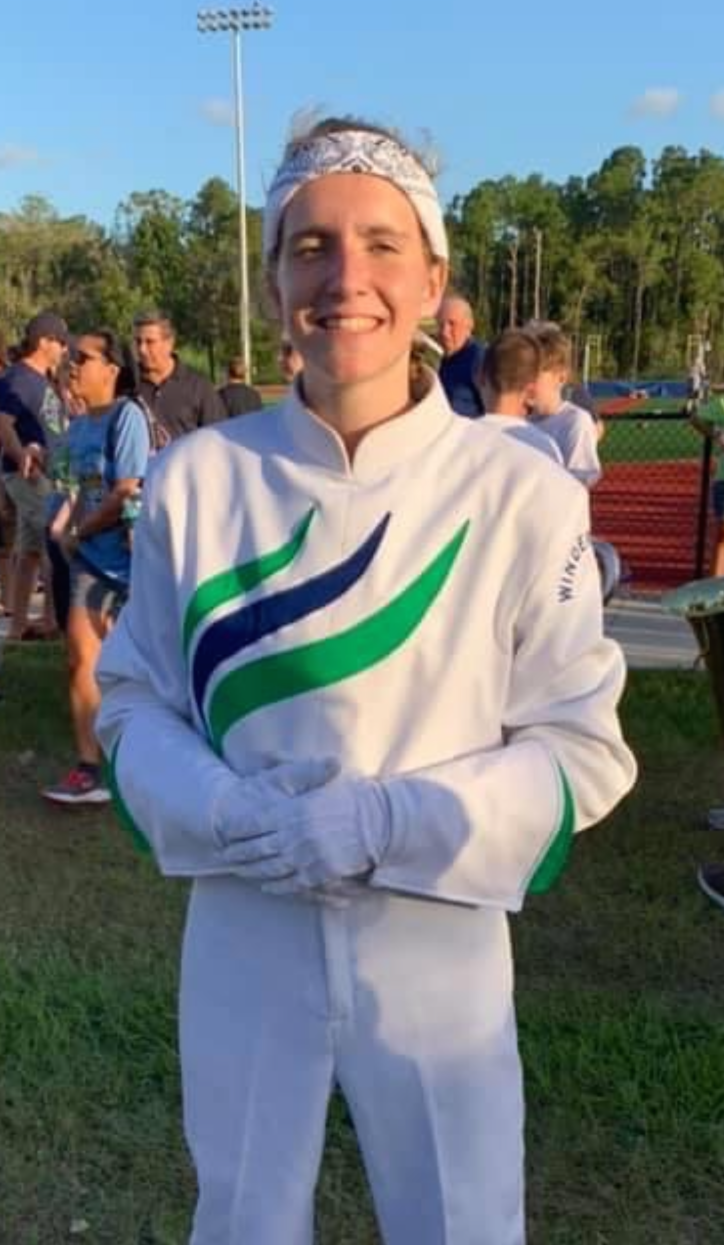 Roper said that was a blessing in disguise. If he had been with DCI this summer, his brain tumor might not have been diagnosed as early and his outcome could have been much different.
But the tumor has been removed, and Caleb is facing his treatment and recovery with determination.
"They expected me to still be in the hospital," Caleb said of the medical staff.
He has been recovering and relearning walking and day-to-day tasks much quicker than doctors expected, Roper said. One of the next steps is to meet with a neuro-ophthalmologist to deal with the double vision Caleb is experiencing.
"My plan is to get better, graduate school and figure out what college I'm going to," he said.