Robert Smith is used to having little artists draw on his face in makeup, making leis for his daughter and her dolls, and going on Disney cruises.
He's also happy to show his daughter how to create a worm garden, coach her soccer team, take her and her baby brother on adventure hikes, and even let her give him a quarantine hair cut.
After all, it doesn't matter what the day's adventures bring — it's all about making lifelong daddy-daughter and father-son memories.
The Windermere town manager and his wife, Ranee, are parents to 4-year-old Stella and 1-year-old Brady. 
But their journey to becoming parents hasn't been an easy one. They struggled with infertility for years before choosing the road to adoption. Even then, an adoption disruption shook them to the core.
Although the road hasn't been smooth, it's the one that led them to Stella and Brady. Smith doesn't take that for granted.
"It was very trying not only just the rollercoaster of emotions that you go through, but physically, too, especially with Ranee," he said. "You never really think you're going to have to deal with IVF. … We talked about adoption and were like, 'Why not? If the goal is having a child, there are probably millions of kids out there that need a great home. We were like, 'We just want a baby to love.'"
A NEW ROLE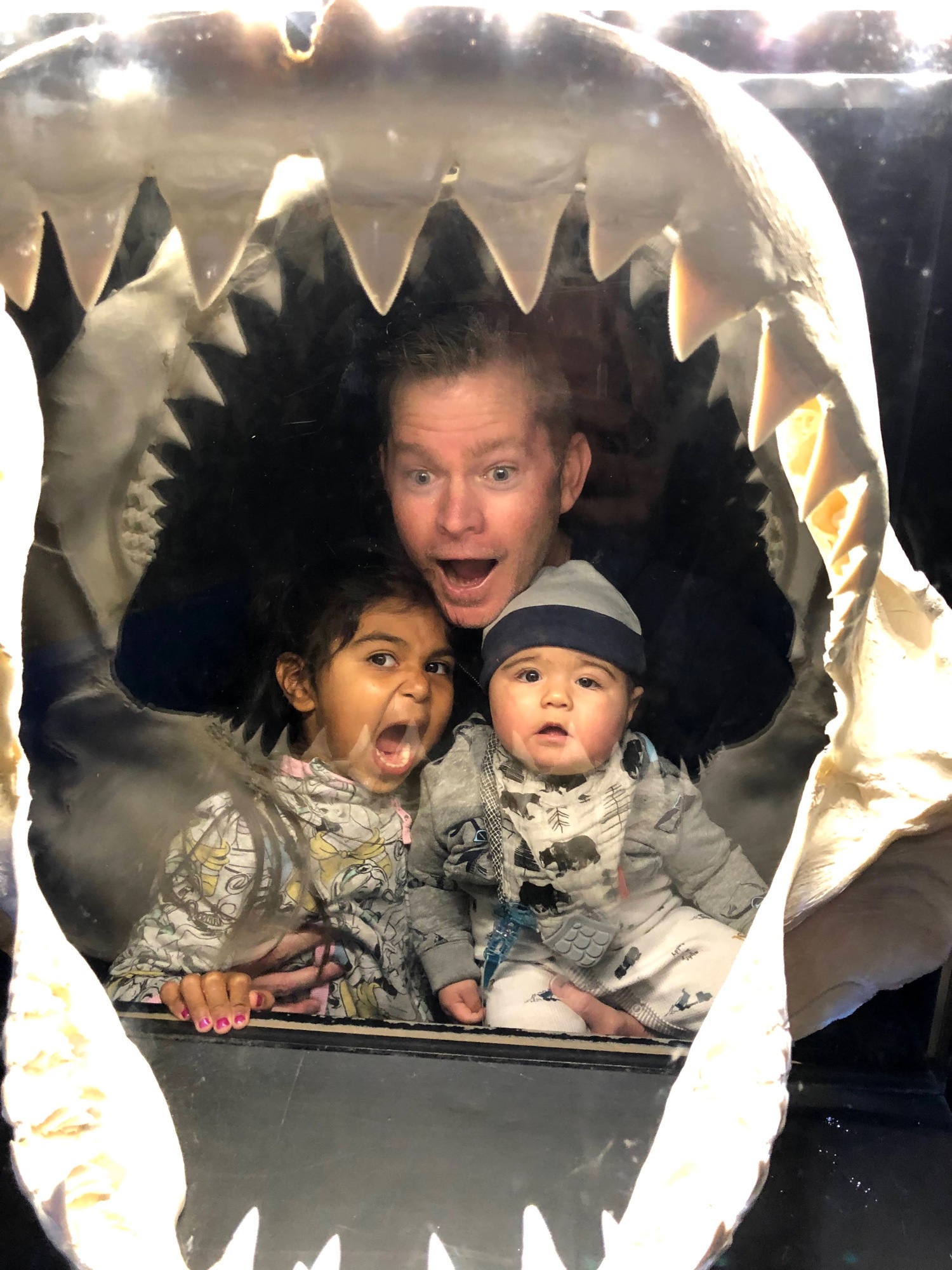 "It changed me," Smith said of the moment he met Stella in June 2016. "It's like, 'I've just become a dad,' and it's weird. You just can't describe it. My whole day is spent doing stuff for them trying to make them happy, because their happiness is my No. 1 priority. You just adapt to whatever they want or need. You're tired all the time. … It's changed my life, my priorities and what I do on a day-to-day basis. I wouldn't give it up for anything. I don't care what I look like, what I'm wearing or doing. If they tell me, 'Hey, Daddy, I want you to wear a dress, put makeup on your face' … I would do it in a heartbeat."
When Brady joined the family last year, Smith had to adjust to being a dad of two. His children have changed the way he views life.
"It's changed in the fact where I'm more conscious of different things I never thought I would be worried about, because now I have a 4-year-old and a 1-year-old," he said. "I have to worry about their future and what kind of future we're going to be leaving them. … Another great thing about parenting is it changes your focus. You just block all that out and focus on these two little human beings and try to be the best you can. 
"My dad always told me, 'Whatever you do, make sure your kids will be better off than you,'" he said. "That's what my dad did for me, and that's what I intend to do for my kids." 
There are other lessons he has learned since becoming a parent, too, and some are harder than others. One of those realizations is that with children needing so much time and attention, it can be easy to lose some connection with your spouse.
"You don't always go on dates anymore, you don't hang out anymore like you used to," he said. "It's sad, but it happens. When you want to go out and do something or you want to show her how much you love her and do this special thing, you're both just so tired and exhausted."
For the Smiths, they're open with each other about when they get too tired or need a break. Sometimes, that remedy looks like a night of watching movies together. Other times, one of them will give the other a night off from watching the children.
Smith particularly enjoys using these opportunities to both give Ranee a break and take Stella on a daddy-daughter date. 
"She's changed my viewpoint on how people should be treated and how they treat other people," he said. "She's taught me how to be more patient, understanding and pretty much just how to be a kid."
DADDY'S GIRL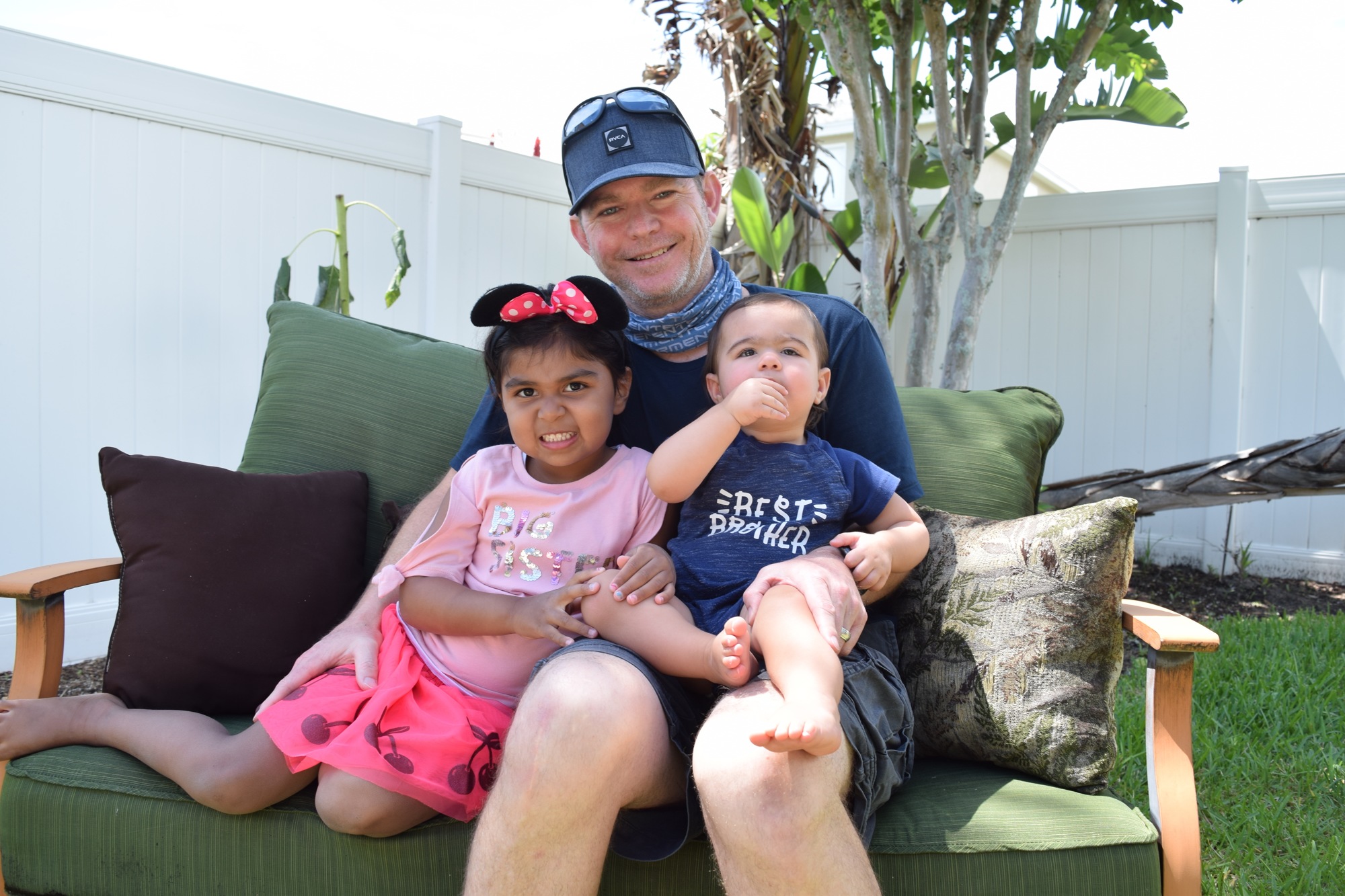 Those who are friends with Smith on Facebook often are treated to chronicles of his and Stella's adventures.
Recently, those adventures included flying kites, making homemade ice cream, learning how to garden and doing some father-daughter yoga. Little Brady makes his appearances, too, with photos of him trying new foods or hamming it up during playtime.
"I love posting pictures about all the fun stuff I do with my kids," Smith said. "There's times when it's not so fun — when they're having tantrums, when you're tired but they're not, when you and your spouse are having a disagreement. There's a lot of times it's really tough, but then those moments are the ones that really make it."
Stella, who Smith describes as a social butterfly, can go from playing dress-up to getting dirty from playing outside. She loves being outdoors and learning new things, and she's sensitive to how others are feeling.
"Besides my wife, she's my best friend," Smith said. "Not only am I teaching her stuff, she's teaching me stuff. I love to be silly and do crazy things. … When I'm with her I'm like, 'OK, let's go to the park, go for a nature walk, or let's go to this little farm and pick strawberries. It's stuff in a million years I never thought I would be doing, and it's with my little best friend."
Stella and Brady also give Smith the opportunity to be a child again, too. He's used glow sticks, black lights and a "Frozen" karaoke machine to turn one of the rooms in the house into "Club Stella," a place for her and her cousins to have a dance party.
He's created rocket ships out of cardboard boxes, had his nails painted by Stella, and even hurt his back putting together a Slip 'n Slide in the backyard. Every minute that he gets to spend with Stella and Brady, though, is worth it.
"Out of the blue, she'll say, 'Daddy, I love you,' and your heart just melts," he said. "She opened my eyes to a whole different world. I love every minute I spend with her, even when some are more trying than others. It's a game-changer."