One lift — that's all Dr. Phillips' Zamora St. Cyr had to do to make history.
At the FHSAA weightlifting state championship, there was no mystery in the moment as she walked up to the bar fitted with 180 pounds. It was simply one lift to win states.
As she lifted the bar up and to her chest, her teammates cheered her on, but the only thing she could think was, "I'm not dropping this weight."
"The way my mindset was — because I was already aware of what was going on — I had to keep my mind at a stable point and believe in myself," St. Cyr said. "I wasn't really thinking, 'Oh, I can't do it,' I was just like, 'OK, I got this.' I like to have my mind clear and get the weight of the floor — once I get off the floor, then (I'm good)."
With the weight at her chest, St. Cyr pushed her way into the second half of the clean and jerk — throwing the bar above her head and taking a few steps before stabilizing herself. After she dropped the weight, Dr. Phillips weightlifting coach Ben Sokolowsky and her teammates were ready with plenty of bear hugs.
With that third and final lift, the senior finished a historic Saturday — Feb. 13 — with a 175-pound bench and 180-pound clean and jerk for a 355-pound total to claim the 139-pound weight class state title; the first such title in the sport in school history.
"I won't say I'm not emotional — I am — but I'm very collected when it comes to my emotions, so when it happened and everyone was crying … and everyone wanted a hug, and so out of the blue, I just started tearing up," St. Cyr said. "It was a good moment."
Sokolowsky said they had planned for this moment going into the final stretch of the tournament. Still, that didn't take away from the emotions that followed.
"She's a different kind — she doesn't show emotion or nerves or things like that, she's like, 'Fine,'" Sokolowsky said. "I was very excited, and I haven't felt like that since I was on the girls basketball staff and we won our state championship. You can't script it any better."
 
FROM THERE TO HERE
Sokolowsky discovered St. Cyr when she was a freshman — he said he recognized her potential immediately.
St. Cyr said she had always been strong — starting with weights up to 115 in both the bench and clean and jerk — but her strength had grown over the years. As a member of both the weightlifting and wrestling teams, she pushed up to 165 pounds at states last year and took home sixth place.
This year, St. Cyr found herself in a similar situaiton that she experienced in last year's tournament, and she knew she couldn't let herself lose again.
"That was my first time hitting 165," St. Cyr said. "It was like the same predicament as now — we were close in the numbers and stuff. I got 165 in the clean and jerk, and I would have placed third, but due to my weight, I ended up placing sixth … because they weighed less than me. But this time I didn't let the weight beat me, because I was like, 'No, not again.'"
Unlike last season, however, this weightlifting season has seen its share of challenges with COVID-19. During the Metro tournament — which Dr. Phillips won — St. Cyr was quarantined after a family member tested positive for COVID, before returning in time to compete and help her team win districts. It was annoying to miss Metro, but the time off gave her a chance to recoup and rest up.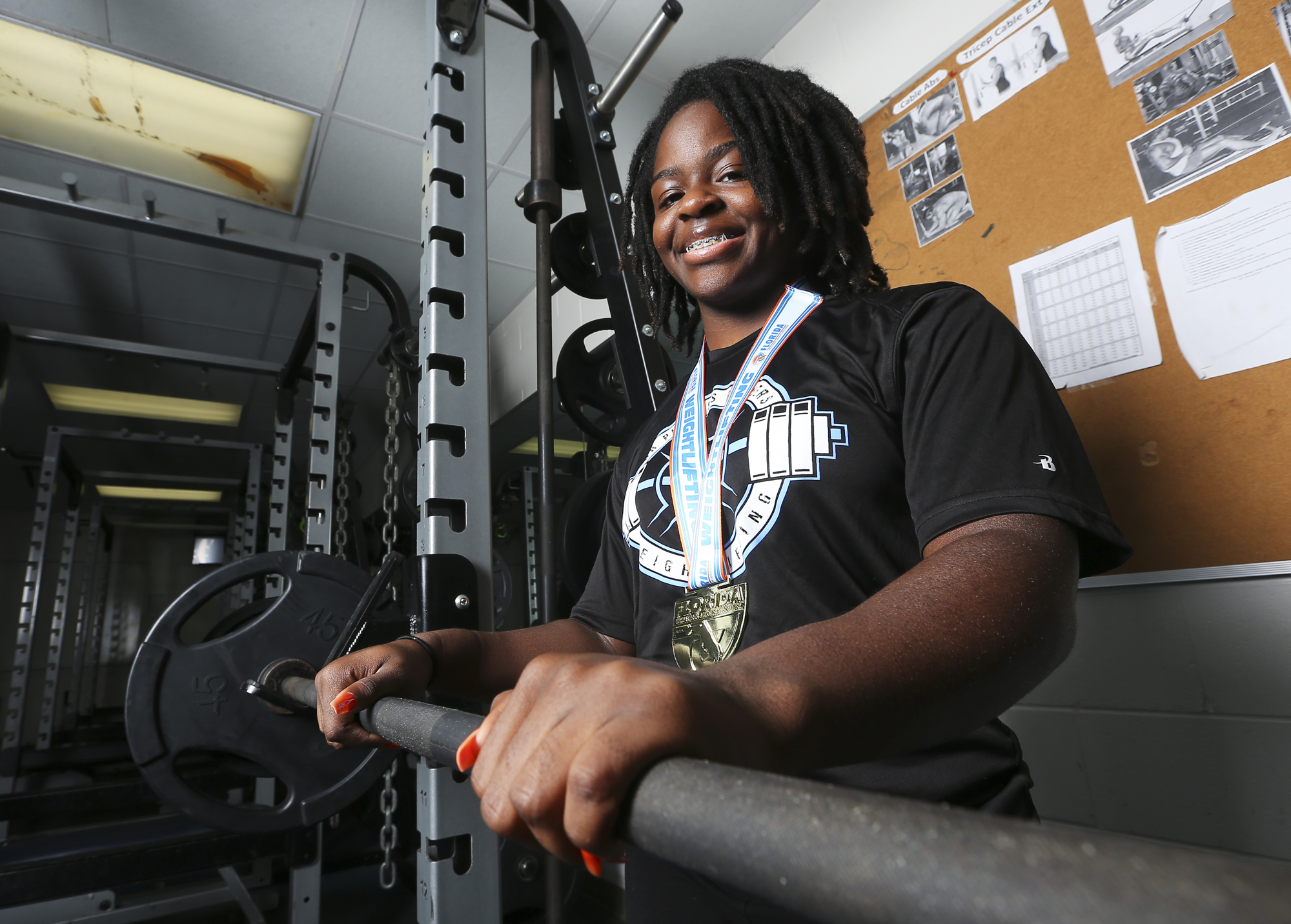 From a team perspective, seeing St. Cyr bring home the school's first state title in the sport is a cherry on top of a season filled with plenty of highs, Sokolowsky said.
"We've just finished our fourth consecutive undefeated regular season — Metro championship, district championship and regional championship … that doesn't happen," Sokolowsky  said. "It's so impressive, and to add a state champion? It's a great accomplishment."
Although St. Cyr's weightlifting and wrestling careers are now over, the future neonatal nurse still said she plans to take the things she's learned during her time with the programs to heart going forward. But in the meantime, the reality of her achievement is still taking its sweet time to sink in.
"I'm still collecting it in now, because as I go to school — I've been online — for practice and certain people see me, they offer congratulations," St. Cyr said. "And every time I get congratulated, I go, 'OK, wow, this really did happen … wow, this is crazy.' It was just a good moment."