By Sofia MacMaster, Windermere Prep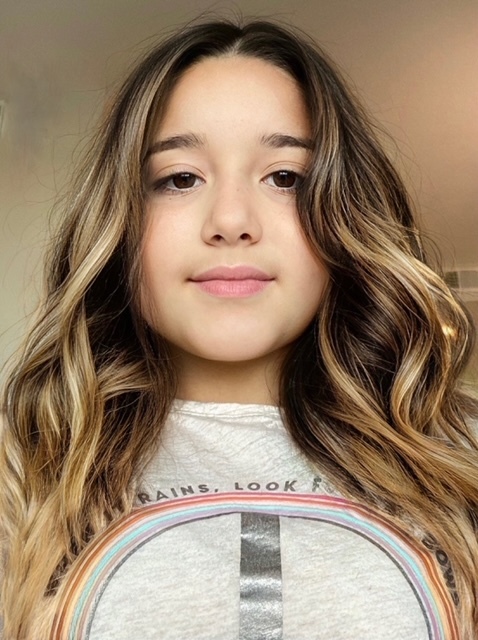 A chill breeze greeted me as I made my way across the street to the restaurant. The smell of freshly baked bread came with it. Servers were calmly but quickly making their way around tables outside, and I caught a glimpse of a colorful plate that looked like a painting. What could it be? I wondered. It was so beautifully presented I had a hard time imagining how anyone would eat such a work of art, but this is exactly what we were here to do. 
Our original plan was to eat at one of the best restaurants — three-Michelin-starred Alinea. But with such short notice, we were wait-listed. For now, we had a table at Sepia, and with its one Michelin star, I was super excited to see what they had to offer.
Before arriving, I did some research and made a list of restaurants I was interested in trying. Sepia, led by Executive Chef Andrew Zimmerman (not to be confused with the Travel Channel Chef and host of Bizarre Food, Andrew Zimmerman), is supposed to offer "a seasonal menu [rooted] in tradition, melding rustic sensibility with contemporary flair." That sounded interesting, but I had little idea what kind of food they would be serving. All I knew for sure was that they had one Michelin star, and that meant something.
I learned a couple of years ago that the Michelin guide was developed as a restaurant rating system to help people traveling find great food. Over time, it has become a way to search for some of the best places to eat. One star means the restaurant is very good in its category; two stars means the restaurant has excellent cooking and is worth a detour; and three stars means the restaurant has exceptional cuisine and is worth a special journey. There are 24 Michelin star restaurants in Chicago and only one three-Michelin-star restaurant. This is how I first learned about Alinea. For someone looking for unforgettable food experiences like me, the Michelin guide can be helpful.
We immediately dived into the menu. The restaurant offered a four-course tasting menu, which allowed us to choose from a few options for each course. This made it easier, because we could each choose a different dish and end up trying most of the menu. I started with the homemade plum ginger fizz — a drink with a sweet plum simple syrup balanced by the slightly spicy, fizzy ginger beer — and waited with excitement for the food.
First to arrive was a poppy seed baguette amuse bouche (think little bites) with thin slices of cured ham, drizzled with balsamic reduction. It was crispy, buttery, savory, with a sweet, acidic finish that immediately made me smile. My favorite first-course dishes were the creamy foi gras tart that featured rhubarb and aged balsamic. The kampachi crudo (kind of like a ceviche) had a summery brightness and crunchy toasted almonds. A second-course standout was the crispy soft-boiled egg on potato porridge with optional black truffle. How can something as simple as egg carry so many complex flavors and textures?
It was earthy from the truffles and savory from the miso broth. The third course included tender duck breast with strawberry, sunflower seed, fennel and chamomile. It was out of this world! Finally, my favorite dessert was the Greek yogurt panna cotta with blueberry and crunchy sunflower seeds. I couldn't help but think that if this amazing food was produced in a one-Michelin-starred restaurant, what would Alinea be like?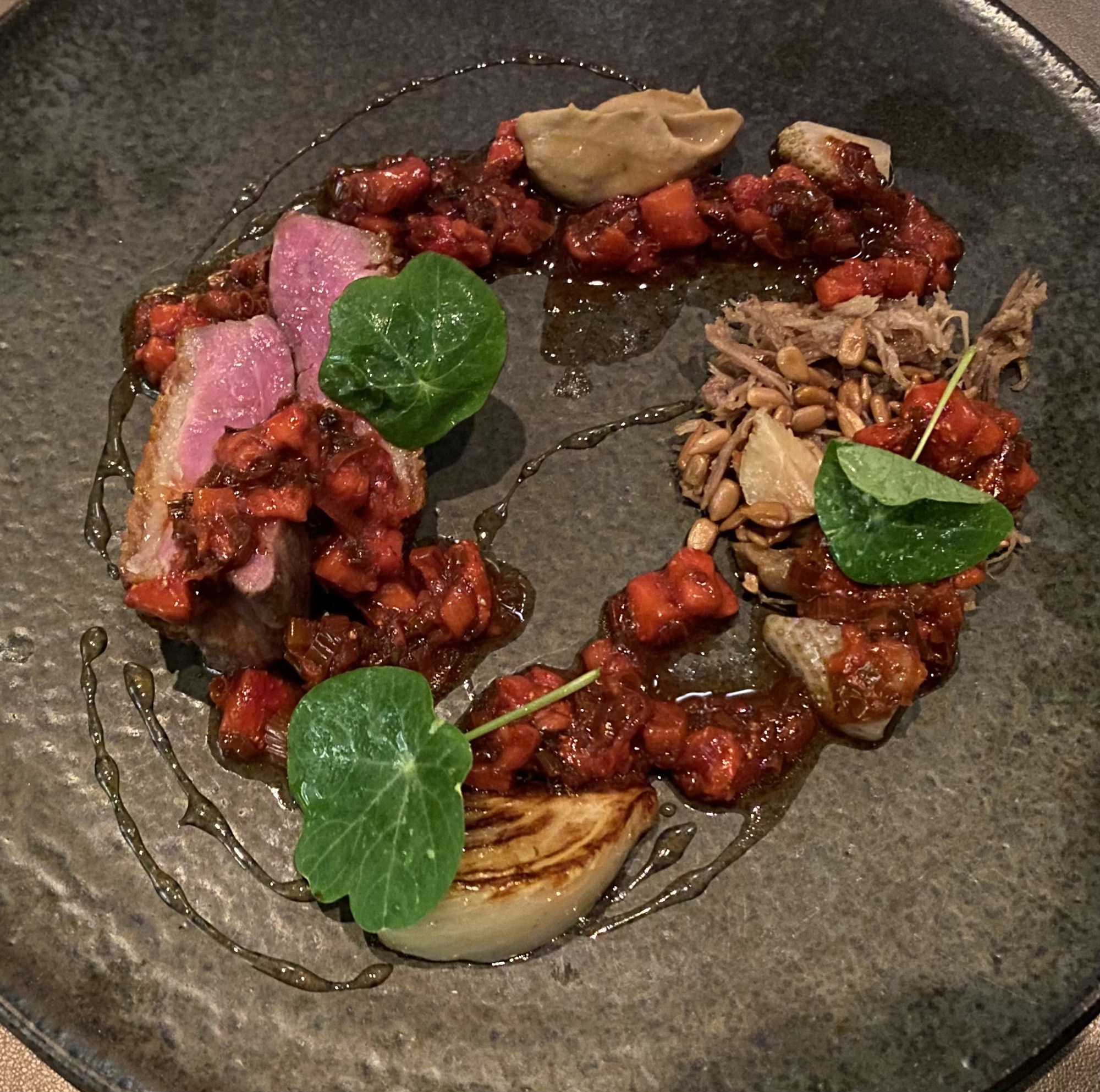 The next day, we still hadn't gotten a response about Alinea, so I decided I wanted to explore something different, even if wasn't Michelin-starred. We went to one of my uncle's favorite Mexican restaurants, Kie-Gol-Lanee, which offers delicious Oaxacan cuisine that pushes you out of your comfort zone. One of their specialty items is called "chapulines," which are crispy grasshoppers. Chapulines are made using salt, lemon, garlic and chili. I know this may sound crazy, but the spicy, salty, acidic, crunchy chapulines are absolutely delicious! This is the kind of experience that makes you feel like you are traveling to another country.
With just a couple days left in our trip, I was starting to lose hope about Alinea. I knew that I had an unforgettable experience at Sepia and a unique cultural experience at Kie-Gol-Lanee, but I had dreamt of Alinea. Invited to dinner with family, I tried to forget about Alinea.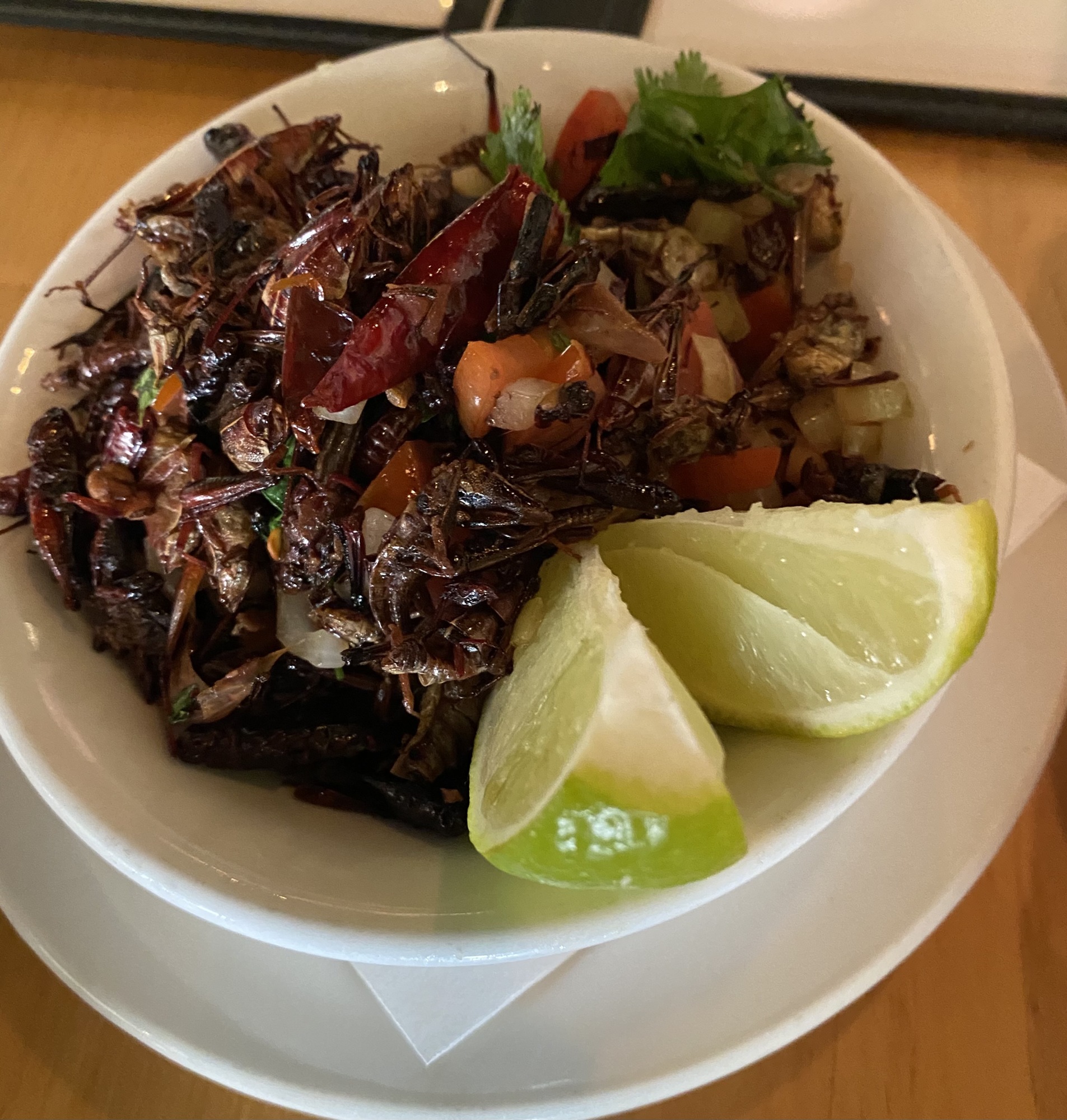 Arriving at my cousins' house, we were greeted with hugs and delicious food. They had perfectly grilled shrimp and chorizo that my Uncle Jaime made, along with caprese salad to start. Everyone pitched in as we laughed, talked and ate. I played with my cousins in their big backyard while the sun was setting. When dinner was served, my Aunt Mirna made a joke about how her kale salad was so good, even people who don't usually like kale loved it. She was right! The kale and onion were thinly sliced and marinated in lemon juice so it took away the bitter grassiness of raw kale. I asked for seconds, then thirds. Our time together was so wonderful, it made me think: This may not be Alinea, but it might be just as precious to me. A delicious meal, made with love and eaten together at the dinner table while joking and laughing with some of my favorite people.
Why do Michelin ratings matter? For restaurants, it can be a source of pride and accomplishment. For foodies like me, it can help us find unforgettable experiences. In the end, if we don't have access to some of these really famous places, I learned that great, unforgettable food experiences can happen just by being willing to try something totally new, or even just by sharing simple food made with love. For now, I look forward to experiencing all the amazing foods the world may offer, starting from my home kitchen.