WINTER GARDEN Six months after Bojangles abruptly closed its Winter Garden Village location, a new eatery has come home to roost.
Pollo Tropical will celebrate the grand opening of its second West Orange location with a daylong party Saturday, June 11. Festivities begin at 10 a.m. and last until 4 p.m., but Local Store Marketing Coordinator Julianna Wagner advises patrons to arrive at 9 a.m. to ensure they are among the first 100 customers — who will receive a free quarter-chicken with rice and beans.
"With the grand opening, people should be getting excited about the free-chicken-for-a-year giveaway," Wagner said. "We're also giving away concert tickets to Maroon 5 at the Amway Center. ... And the beach party just includes an array of tropical activities: a live DJ, spin-and-win prizes, a rock-climbing wall."
The concert-ticket giveaways will be at 1 and 3 p.m.; the winner must be on site to claim the tickets. Face-painting and balloon art are some of the other planned activities for the event.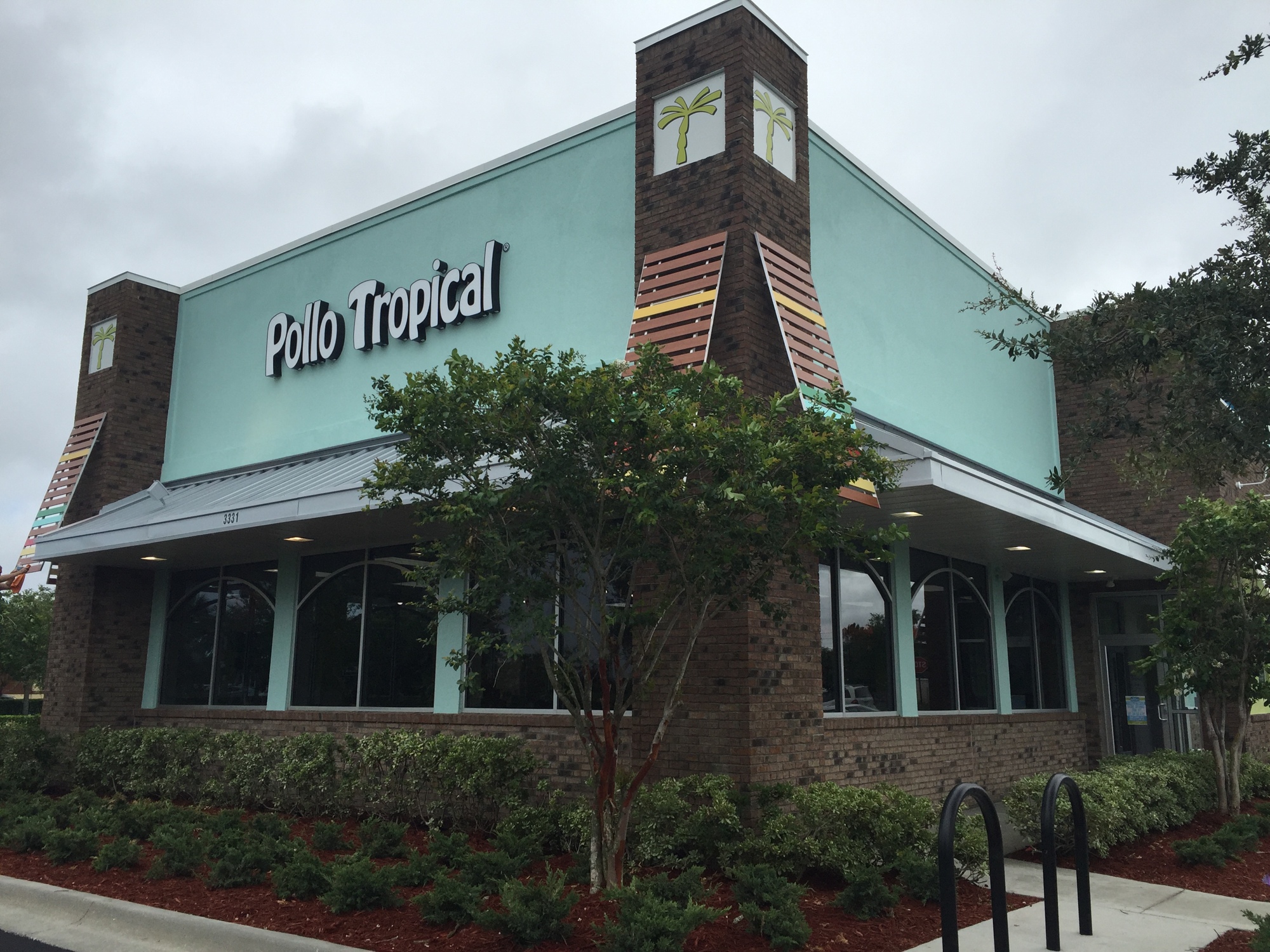 WHY HERE?
The first Pollo Tropical location in West Orange County is just east of Lake Sherwood — not exactly the center of the community. Winter Garden Village, on the other hand, is a much more accessible place for this area and offers greater market penetration.
"We're continuing trying to grow our footprint, and this is a good area to choose," Wagner said. "Winter Garden is an important part of the Pollo Tropical community, so we just want to commit to adding more convenient locations for customers. They don't have to drive so far to get to others now."
Mike Petillo, who will be overseeing the restaurant, has been in the Orlando area for more than 20 years and said the community has been welcoming and excited. 
"He's no stranger to the Pollo Tropical brand," Wagner said. "He's been working with us for a little over seven years."
Beyond all else, Petillo is excited to serve friendly people, he said.
Contact Zak Kerr at [email protected].