The Olympia High football program has a new head coach.
Olympia High Athletic Director Aaron Crawford on Feb. 20 announced that former Boone High defensive coordinator Travis Gabriel has been named the fifth head coach in program history for the Titans. 
"We are excited to welcome Travis to Olympia," Crawford said. "I know he will be a perfect fit on the Olympia campus. Travis has a great reputation within the football community and shows a true commitment to the overall student-athlete."
Gabriel will be the successor to Kyle Hayes, who was dismissed in December after three seasons at the helm. 
For Gabriel, the opportunity to coach at a school such as Olympia was too good to pass up.
"I've known about this school and coached against kids from this area," Gabriel said. "It's a community school, and I've always wanted to be a part of that. … I've been coaching long enough in Orange County that when I started, Olympia didn't exist. So once they got into playing, I saw the yearly progress."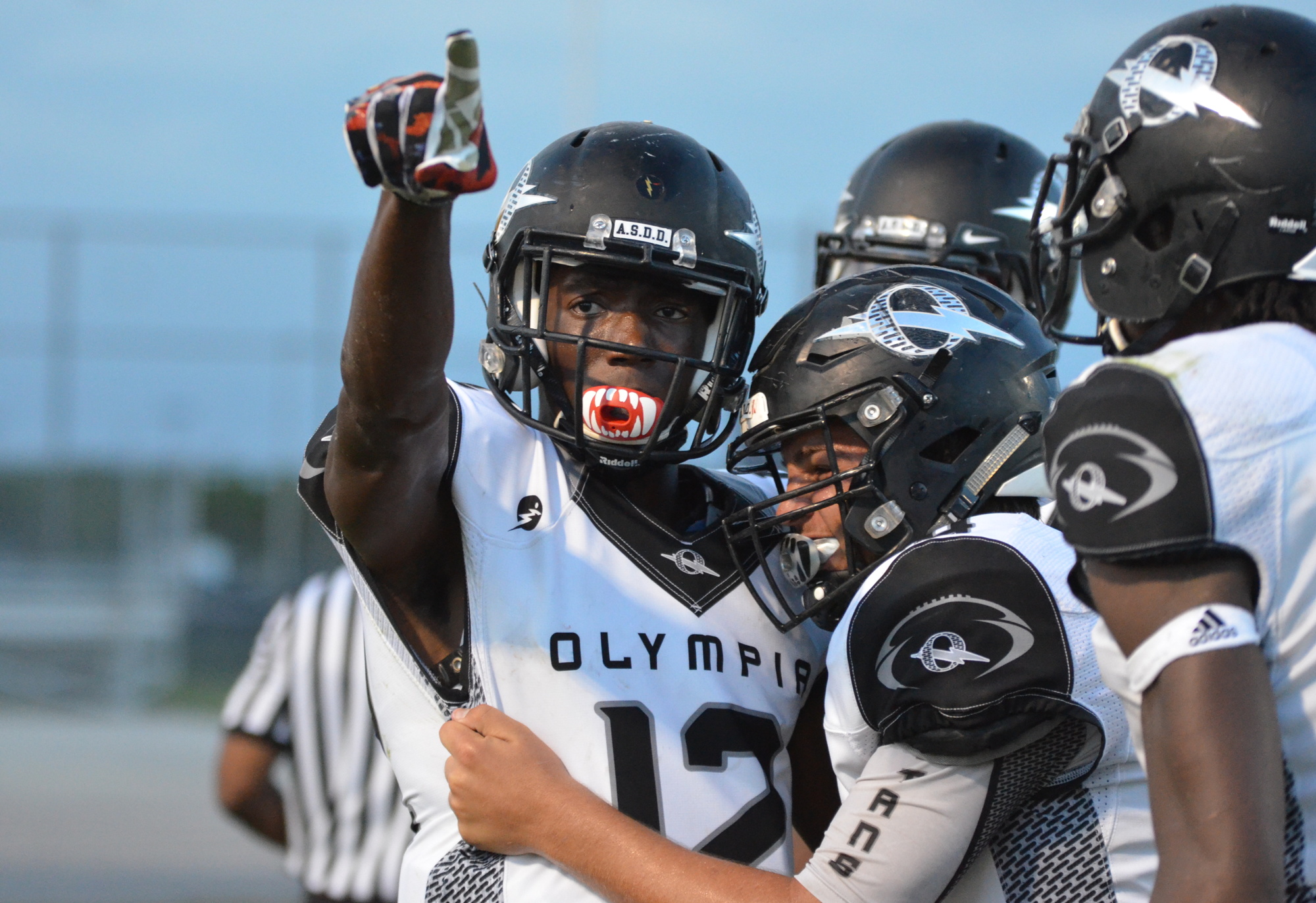 Gabriel has been the defensive coordinator at Boone for the last four seasons. He also was an interim head coach in 2013 at Oak Ridge High and led the Pioneers to a 4-1 record. Before that, he worked with current Boone head coach Andy Johnson for seven years at Freedom High.
Most recently, Boone finished with a 9-3 record in 2017 and advanced to the second round of the playoffs. Under Gabriel, the Braves boasted a stingy defense that allowed just 12.4 points per game.
Gabriels believes his résumé and his no-nonsense reputation helped set him apart for a job opening that attracted interest in Central Florida and beyond. 
"I just went in and was myself," Gabriel said. "There's no secret about me — I'm a disciplinarian. I'm big on that and structure and being organized."
Gabriel has met with the returning players for the Titans and said his first item on his to-do list is getting to know those young men, laying the groundwork for a productive coach-athlete relationship.
"(I'm going to) build a rapport with my kids," Gabriel said. "Make sure they understand who I am and what I stand for. I believe in starting from scratch and building."
The Titans went 19-14 from 2015-17 under Hayes, appearing twice in the playoffs. 
Olympia graduates a significant senior class this spring, including quarterback Joe Milton, who is signed to the University of Michigan. Additionally, a handful of players were rumored to have transferred during the period between Hayes' dismissal and the announcement of Gabriel as the new head coach.
Gabriel said he has never been one for making win and loss predictions but did say the program will have a distinct identity under his guidance.
"We're going to compete every game — we're going to be disciplined and we're going to be structured," Gabriel said. "The one thing we are going to do is we're going to compete."
A coaching veteran in the Central Florida community, Gabriel says he has learned from people such as Johnson, whom he has worked with for more than a decade, as well as someone like Dr. Phillips head coach Rodney Wells, whom he considers a friend and a mentor.
He believes now is the right time for him to slide into the role of head coach — and that Olympia is the right place.
"Being a spiritual guy, I always say that if God wants me somewhere, He's going to place me there," Gabriel said. "God wanted me here, so I'm here."