WINTER GARDEN — Familiar faces took the field against one another Thursday night at Heller Bros. Ballpark as the West Orange varsity baseball team hosted new rival Windermere for the first time.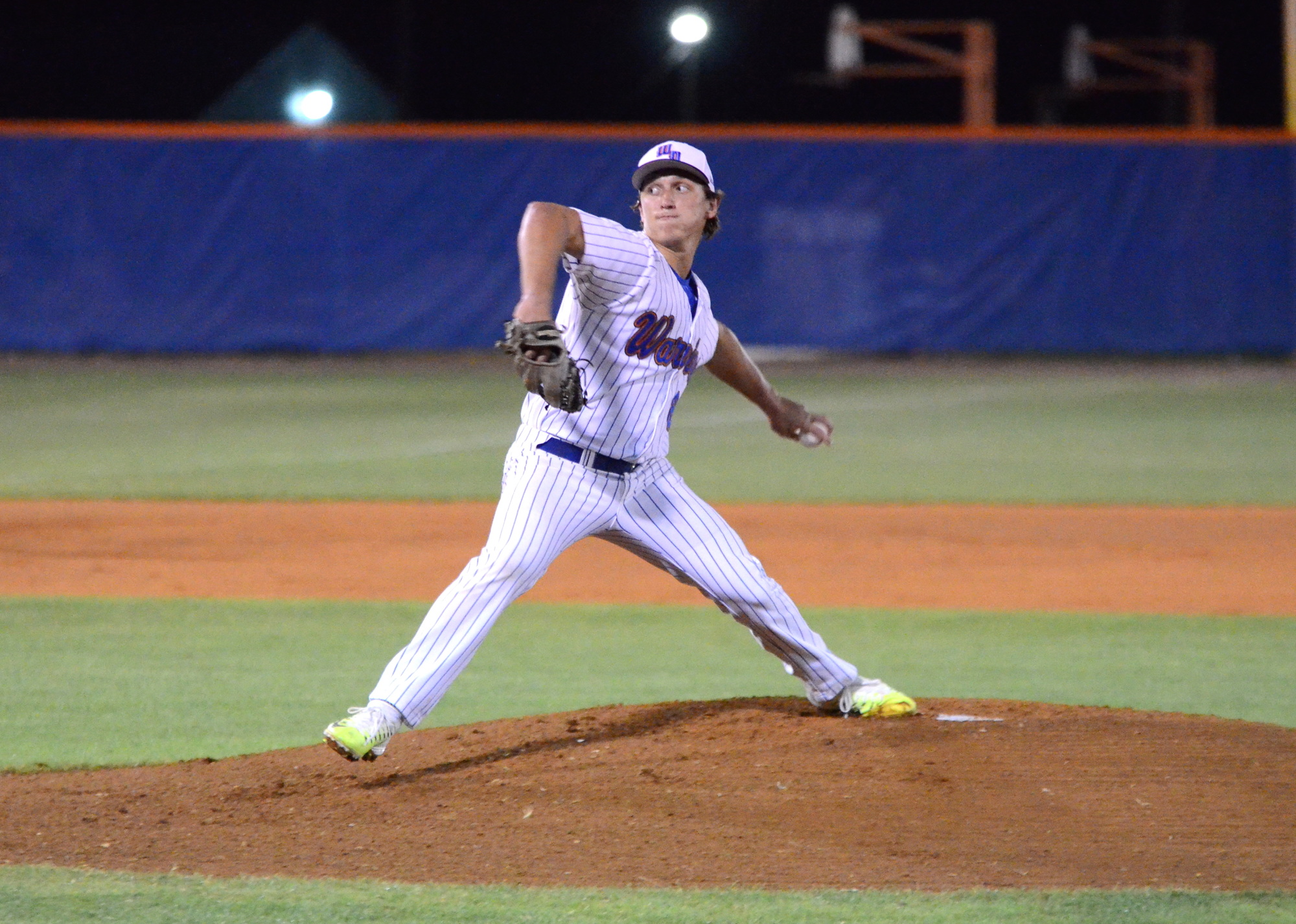 Three pitchers for the Warriors combined to no-hit the visiting Wolverines, cementing a 5-0 victory.
The game was one looked forward to by both sides.
A majority of the players for the first-year program at Windermere, which does not have any seniors, played for the West Orange junior varsity team in 2017 — which was coached by current Warriors head coach Graig Smith.
"To say it was circled on the scheduled is an understatement," Smith said. "It was a fun experience to see those guys on the other side, getting a chance to coach against them after coaching with them for so long."
Warriors senior ace Doug Nikhazy, an Ole Miss signee, pitched five scoreless innings and combined with Zach Pellegrino — who pitched the sixth inning — and Carson Montgomery — who closed in the seventh inning and earned the save — to no-hit the Wolverines (2-3).
"With Doug, we know what we're going to get — he's a competitor and he's a kid that's going to say 'I want the baseball,'"  Smith said after.
Rafael Gutierrez hit a two-run homer — a lofty shot that carried just enough to clear the wall in right field — to break open a scoreless game in the third inning. 
Joseph Coffey also drove in a run for West Orange.
Bryce Hubbart got the start for Windermere.